It's a bit of a shame that a fun, close game between two of the league's best teams came down to a crucial and obscure penalty, but there's nothing to be done: it was almost certainly the correct call, and despite the Bengals' protestations that it was "ridiculous," they got caught.
With the game newly tied and the Cardinals on their own 16 with 0:58 remaining and no timeouts left, Carson Palmer sliced up the prevent defense with three straight quick passes to get down to the Cincinnati 27, from where it would have been a 47-yard-field goal attempt. With six seconds left, Arizona guard Ted Larsen came out of his stance, and immediately pointed to the defensive line.
Larsen was sure the Bengals had done something illegal, but was he afraid the officials wouldn't see it that way and throw the flag on the Cardinals? "Fuck yes," Larsen said.
What the Cardinals would claim, and what the officials ruled, was that Cincinnati's veteran DT Domata Peko was barking out a simulated snap count, trying to get the Cardinals to jump. If the flag had been a false start on Arizona, a 10-second runoff would have sent the game to overtime. Instead, the 15 yards on the Bengals gave Chandler Catanzaro a 32-yarder for the win.
G/O Media may get a commission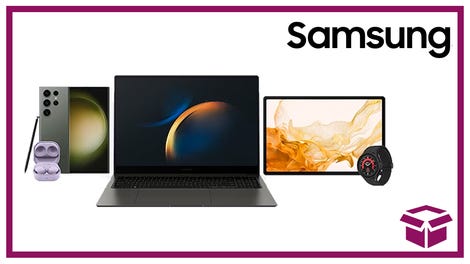 24 hour deals
Discover Samsung - Daily Deal
The call was unsportsmanlike conduct, citing NFL rule 12.3.1(j), which prohibits "acts or words by the defensive team that are designed to disconcert an offensive team at the snap."
Let's hear from the participants! Peko:
"We were still running back from our prior play, and I was just saying, 'Get set, get set, get set.'

"I don't know if 'set' sounds like 'hike' to them. I don't know if it was the way I said it quicker like, 'Get set!' with the bass in my voice or whatever. I don't know."
"They get the phantom call there at the end, it's kind of ridiculous.

"I trust what our player did and said. He's alerting a run and not anything to do with what they're saying. I don't see how they make that call at that point in the game like that. I trust our guy to be honest with me."
Peko maintains that he was just telling his own team to get set. (It's interesting that his coach's defense tells a different story, that Peko was alerting the defense to a run play. Not that it matters now, but the Bengals didn't get their stories straight here.)
But the Cardinals dispute that Peko was merely saying "get set." Carson Palmer told Peter King that Peko said "set, go!"—which is exactly what Palmer says to signal the snap.
"It was real obvious," Palmer said. "The ref was right there. They obviously said the snap count, and that's a 15-yarder."
Larsen said Peko had been doing it all night.
It was umpire Bryan Neale who made the call, and Palmer's version of events was confirmed after the game by referee Terry McAulay. It's a rare call (I can't find another "disconcerting signals" call since 2012), and both Lewis and Peko expressed disbelief that the officials would call it at such a crucial spot in the game, but they didn't have a choice: Larsen was drawn off the line, so somebody had to be flagged.
We saw a semi-related situation earlier this year, when the Patriots successfully drew the Steelers into a false start in Week 1. The big difference in that case, though, was that the Patriots never barked out anything resembling a snap count—the defensive front merely shifted in unison.
That's completely legal, despite Ben Roethlisberger's complaints, and was a well-designed trick that couldn't have backfired the way this did against the Bengals. Peko was a wily veteran acting on his own, and if he had gotten away with it earlier in the game, you can't blame him for trying it again—but he knew the risks.