Welcome to Better Know An Umpire, an effort to educate ourselves on the human elements who have ultimate decision-making power over some 2,500 Major League Baseball games a year. (All cumulative statistics are through the 2011 season, unless otherwise stated.)
Name: Bill Miller
Uniform number: 14
Age: 44
Height/weight: 6-foot-2, 215 pounds
First year as MLB umpire: 1997
Total MLB games worked through 2011: 1,797 (home plate: 458)
Previous experience: Northwest League, Arizona Instructional League, South Atlantic League, California League, Texas League, International League, Pacific Coast League
Career ejections: 31
No-hitters called: None
Over/under record (1999-2011): 140-184
Hated in: Toronto, Colorado
Notable alleged blown calls: Braves-Brewers, April 6, 2011; Blue Jays-Yankees, April 26, 2007.
G/O Media may get a commission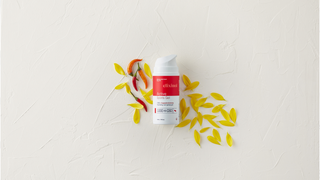 Claim to fame: Getting hit in the head by Brett Lawrie's Magical Bouncing Helmet during last night's Blue Jays loss to the Rays.
Scouting report from Major League Umpires' Performance, 2007-2010, by Andy Goldblatt:
Miller has an expansive strike zone that strongly favors pitchers. ... His four-year K/BB is second only to Doug Eddings in favor of pitchers. ... He's one of the best umpires to have behind the plate if you crave a pitching duel.
Scouting report from an angry blog commenter:
i dont normally advocate crazy behavior like that but I was pretty pleased when i heard Miller was douced with beer.. unfortunately the fan barely managed to get any on him! Miller is a bloated turd, fuck him.
Average K/9 (2011): 14.7
Average BB/9 (2011): 5.3
Sample PITCHf/x strike zone: May 15, 2012. Although Brett Lawrie was ejected for arguing a called third strike, the pitch itself was borderline, according to PITCHf/x.
True fact: While majoring in history at UCLA, Miller umpired high school baseball games in inner-city Los Angeles.
On umpiring:
They try to keep us from working with the same teams over and over in case there's animosity between a team and a particular umpire. ... When the player is under stress or the team is struggling, and something doesn't go their way, they're going to lash out. ... It's our job to make sure the players stay in the game. If we allow one team to start screaming and yelling, it's contagious.
Strike 3 call:
To check out other installments of Better Know An Umpire, click here.