Welcome to Better Know An Umpire, an effort to educate ourselves on the human elements who have ultimate decision-making power over some 2,500 Major League Baseball games a year. (All cumulative statistics are through the 2011 season, unless otherwise stated.)
Name: CB Bucknor
Uniform number: 54
Age: 49
Height/weight: 6-foot-2, 215 pounds
First year as MLB umpire: 1996
Total MLB games worked through 2011: 1,849 (home plate: 463)
Previous experience: New York-Penn League, Florida In­struc­tion­al League, Carolina League, Eastern League, International League
Career ejections: 23
No-hitters called: None
Over/under record (1999-2011): 200-172
Hated in: New York, Boston, Detroit
Notable alleged blown calls: Mets-Phillies, August 29, 2007; Angels-Boston, October 8, 2009 (Game 1, ALDS); Tigers-Royals, May 25, 2004.
G/O Media may get a commission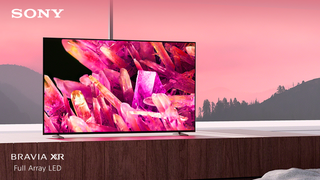 $400 off
Sony 55 Inch 4K Ultra HD TV X90K Series
Claim to fame: Has been voted the worst umpire in Major League Baseball by the players on three separate occasions: 2003, 2006, and 2010. In 2006, Blue Jays fans started an online petition to have Bucknor fired for "falsely [causing] the wrongful outcomes of numerous baseball games with his inconsistency." (To date, the petition has 1,214 signatories.)
Scouting report from Major League Umpires' Performance, 2007-2010, by Andy Goldblatt:
Why is C.B. Bucknor so reviled? That's hard to answer, because his critics are either incoherent or rendered so by his actions ... Bucknor has a slow fuse. From 2007 to 2010, he threw out only six disputants, giving him an ejection rate of slightly more than one percent. ... The numbers suggest that Bucknor's problem may be inconsistency. ... Players may also resent that Bucknor is unafraid of making controversial calls—calls that can make him the focus of the game.
Scouting report from an angry Seattle blogger:
And yet, here we are, with C.B. Bucknor calling whatever the hell he wants, and people just shrug their shoulders and say, "Hey, that's baseball!"

Well, it God damn doesn't have to be! The human element is full of shit! It has no place in the game! We have such sophisticated fucking computers out there who can make these decisions for us, I can't understand why we rely on one man's eye.

...

C.B. Bucknor is a fucking tool and needs to retire his ass from baseball immediately.

We should have won this game 1-0. Instead, we got fucked by an imbecile, just like every other team who's had to play a game with C.B. Bucknor in the dark blues.
Average K/9 (2011): 15.3
Average BB/9 (2011): 5.2
Sample PITCHf/x strike zone: August 15, 2009. It was this strike zone that prompted SB Nation's Jeff Sullivan to declare Bucknor's employment as an umpire "not good for the game."
True fact: Played center field at SUNY-Cortland before graduating in 1984 with a bachelor's degree in recreation therapy. Was working as a physical therapist in NYC when he decided to attend umpire school in 1990.
On umpiring:
When you're at home plate calling balls and strikes, besides having to constantly use your judgment, you're doing around 300 dips. It's tough on the knees. I spend an hour on stretching, push-ups, situps and dips. Before spring training, I run at least two miles a day in Prospect Park, but I'm not a treadmill guy. ... I'm not a big breakfast person, per se: I'll shower up and have some fruit, juice and tea. None of that eggs and bacon stuff. I stopped eating red meat and pork almost 15 years ago. ... I'm not big on TV, but in the locker room we tend to watch reruns: Seinfeld, Raymond, The King of Queens.
Strike 3 call:
To check out other installments of Better Know An Umpire, click here.