Welcome to Better Know An Umpire, an effort to educate ourselves on the human elements who have ultimate decision-making power over some 2,500 Major League Baseball games a year. (All cumulative statistics are through the 2011 season, unless otherwise stated.)
Name: Ed Rapuano
Uniform number: 19 (crew chief)
Age: 54
Height/weight: 5-foot-10, 190 pounds
First year as MLB umpire: 1990
Total MLB games worked through 2011: 2,809 (home plate: 711)
Previous experience: New York-Penn League, Florida State League, Southern League, Triple-A Alliance
Career ejections: 48
No-hitters called: One (Kent Mercker, 1994)
Over/under record (1999-2011): 207-218
Hated in: New York, Philadelphia
Notable alleged blown calls: Brewers-Giants, May 4, 2012; Tigers-Blue Jays, July 27, 2011; Brewers-Twins, May 21, 2010.
G/O Media may get a commission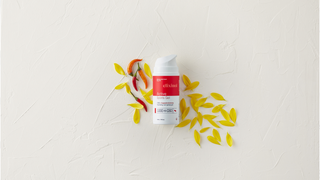 Claim to fame: For bumping and then ejecting Mets manager Bobby Valentine during a 2002 game. Was also knocked out of a game in 2010 (and taken to the hospital for a brain scan) after taking a foul ball off the head.
Rapuano might be most well-known for ejecting Phillies outfielder Shane Victorino from 200 feet away.
Scouting report from Major League Umpires' Performance, 2007-2010, by Andy Goldblatt:
Early in Rapuano's career he was considered a top-flight umpire, especially when it came to ball-and-strike judgment. ... But of late Rapuano has shown a more nettlesome side. ... In 2010, Rapuano jumped on the pro-pitcher bandwagon, reducing his BB/9 by nearly an entire walk and increasing his K/9 by more than a strikeout.
Scouting report from an angry Phillies blogger:
What Ed Rapuano did today was one of the worst, immature, absurd, ridiculous decisions that an umpire has ever made. Fire Ed Rapuano now! And if a video ever surfaces, trust me, I will get it to you as soon as possilbe. Check back frequently for updates.
Average K/9 (2011): 13.7
Average BB/9 (2011): 6.8
Sample PITCHf/x strike zone: August 9, 2009. This is the strike zone that irked Phillies outfielder Shane Victorino, leading to his first career ejection from the major leagues.
True fact: Rapuano doesn't like endorsing pads. He loves endorsing pads. The RiteTemp umpire cooling pad and Team Wendy protective pads are two of his preferred pads of choice.
Strike 3 call:
To check out other installments of Better Know An Umpire, click here.