Welcome to Better Know An Umpire, an effort to educate ourselves on the human elements who have ultimate decision-making power over some 2,500 Major League Baseball games a year. (All cumulative statistics are through the 2011 season, unless otherwise stated.)
Name: Hunter Wendelstedt
Uniform number: 21
Age: 41
Height/weight: 6-foot-1, 220 pounds
First year as MLB umpire: 1998
Total MLB games worked through 2011: 1,735 (home plate: 448)
Previous experience: Appalachian League, South Atlantic League, Florida State League, Eastern League, International League, Pacific Coast League, Arizona Fall League, Florida Instructional League
Career ejections: 63 (led MLB in 2011 with 11)
No-hitters called: None
Over/under record (1999-2011): 189-193
Hated in: Minnesota
Notable alleged blown calls: Twins-Orioles, August 22, 2011; Twins-Yankees, October 7, 2010 (Game 2, ALDS); Cardinals-Padres, May 22, 2012.
G/O Media may get a commission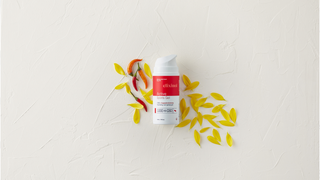 Claim to fame: For being the son of Harry Wendelstedt, who umpired 4,500 games from 1966 to 1998. Before he retired, the elder Wendelstedt worked 18 National League games with Hunter, becoming the first-ever father/son umpiring duo to work a MLB game. (Harry Wendelstedt died this past March at the age of 73.)
Scouting report from Major League Umpires' Performance, 2007-2010, by Andy Goldblatt:
His career ejection rate is 3.2 percent, much higher than average, and has remained at that level since 2007 despite the downward trend among his peers. (His father's career ejection rate was 1.9 percent.) Why the high ejection rate from the scion of a highly-regarded umpiring family? One anonymous team's answer was revealed in May 2010: "Inconsistent zone, both in-game and from game to game, seemingly losing focus at times by balling pitches over middle and calling strikes on pitches well off plate. Seems to want hitter to put ball in play."
Scouting report from Yahoo! Sports national writer Jeff Passan:
Now, let's get one thing straight: If Hunter Wendelstedt really did earn this postseason assignment based on merit – and MLB claims that it puts only the best umpires in the playoffs, though that's rather dubious seeing as it's anything but transparent with umpiring data – he should've been nowhere near this series. Twins manager Ron Gardenhire last season said Wendelstedt believes "he's God as umpires go," and that "he's got a smart-ass mouth," and that "he's got an attitude," and, for good measure, he had "a lot of problems with Hunter."

Sounds like the perfect candidate to bring impartiality and objectivity.
Scouting report from Stacey Gotsulias:
HUNTER WENDELSTEDT IS A FUCKING COCK
Average K/9 (2011): 14.9
Average BB/9 (2011): 6.8
Sample PITCHf/x strike zone: October 7, 2010. Twins manager Ron Gardenhire has been ejected by Wendelstedt five times over the years. The fourth time occurred in Game 2 of the 2010 ALDS. The green square smack in the middle of the zone in indicative of how Gardenhire became so enraged during a critical playoff game.
True fact: After the fifth time Wendelstedt tossed Gardenhire, the Twins manager took full responsibility. "I had to go out and defend a little bit," Gardenhire said. "Hunter and I have actually gotten along really well. It's one of those things where I got a little frustrated. So that's my fault, not Hunter's."
On umpiring:
The difference between a good AAA umpire and a Major League umpire is the ability to handle the situations that arise on the field. Most umpires at that level can call balls and strikes, safes and outs, fairs and fouls. It is the ability to diffuse a situation, attempt to keep people in the game, but eject when necessary.
Strike 3 call:
To check out other installments of Better Know An Umpire, click here.