Welcome to Better Know An Umpire, an effort to educate ourselves on the human elements who have ultimate decision-making power over some 2,500 Major League Baseball games a year. (All cumulative statistics are through the 2011 season, unless otherwise stated.)
Name: Mike Winters
Uniform number: 33 (crew chief)
Age: 53
Height/weight: 6-foot-1, 195 pounds
First year as MLB umpire: 1988
Total MLB games worked through 2011: 2,926 (home plate: 731)
Previous experience: Northwest League, California League, Texas League, Pacific Coast League
Career ejections: 83
No-hitters called: One (Kevin Gross, 1992)
Over/under record (1999-2011): 197-201
Hated in: San Diego, Los Angeles, Boston
Notable alleged blown calls: Phillies-Dodgers, June 6, 2009; Orioles-Red Sox, September 21, 2011.
G/O Media may get a commission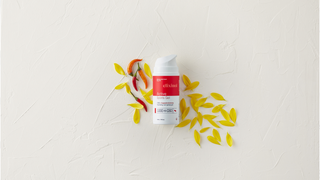 Claim to fame: On September 23, 2007, Padres outfielder Milton Bradley struck out looking on a call by home plate umpire Brian Runge. He allegedly tossed his bat in the direction of Runge, who didn't see the act. When Bradley batted later in the game, Runge asked him if he intended to throw the bat at him. Bradley denied doing any such thing, and asked who told him. Runge said that first-base umpire Mike Winters told him that. When Bradley then got a single and was taking his lead off first, he went ballistic on Winters. Manager Bud Black attempted to restrain Bradley, who twisted his knee and tore his ACL.
Winters was suspended for the rest of the season and banned from the postseason. A week after the game, the Padres lost a one-game playoff for the NL wild card spot.
Scouting report from Major League Umpires' Performance, 2007-2010, by Andy Goldblatt:
The evidence suggests that Winters does have a short fuse. His career ejection rate is 2.9 percent, a third higher than the norm. ... Boy, did he make pitchers work. He was 50th in innings called in 2010, but was 34th in total pitches seen. Tired pitchers may account for the rise in his R/9 to the highest in four years — during a season [2010] when run production across the majors fell sharply.
Scouting report from an angry FanNation commenter:
MIKE WINTERS SUCKS. I'm watching the Tigers at the Pirates and this guy has got to be one of the WORST umpires of all time.

He REPEATEDLY is calling balls, 6 inches outside, as STRIKES.

HORRIBLE.

NOT just one call, but a MULTITUDE of calls.

MIKE WINTERS NEEDS TO BE FIRED IMMEDIATELY.

I'm a Tigers' fan, and they are winning 2-0 and Porcello has only given up one hit, but MIKE WINTERS IS TERRIBLE.

He is the same umpire who routinely uses the "****" word to players who complain, and who was suspended over the Milton Bradley incident a few years ago.
Average K/9 (2011): 14.5
Average BB/9 (2011): 6.1
Sample PITCHf/x strike zone: October 31, 2010. The San Francisco Giants won Game 4 of the World Series, 4-0, though both teams' pitchers enjoyed a wide strike zone all night.
True fact: Has a knack for umpiring milestone moments. Was on the field when Mark McGwire hit his 62nd home run of 1998, as well as the 3,000th-hit games for both Cal Ripken Jr. and Tony Gwynn.
Strike 3 call:
To check out other installments of Better Know An Umpire, click here.