Welcome to Better Know An Umpire, an effort to educate ourselves on the human elements who have ultimate decision-making power over some 2,500 Major League Baseball games a year. (All cumulative statistics are through the 2011 season, unless otherwise stated.)
Name: Paul Schrieber
Uniform number: 43
Age: 45
Height/weight: 5-foot-11, 190 pounds
First year as MLB umpire: 1997
Total MLB games worked through 2011: 1,692 (home plate: 423)
Previous experience: Northwest League, California League, Florida State League, Southern League, American Association
Career ejections: 27
No-hitters called: None
Over/under record (1999-2011): 188-160
Hated in: Detroit, New York, DC
Notable alleged blown calls: Royals-A's, June 2, 2012; Rockies-Dodgers, May 2, 2012.
G/O Media may get a commission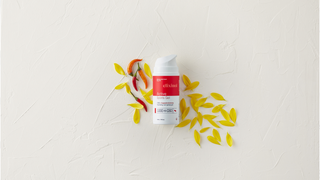 Claim to fame: Has the third-smallest strike zone among all MLB umpires. Schrieber also came under criticism in May 2009, when he placed his hands on Magglio Ordoñez, who stopped to debate a called third strike. Schrieber apologized the next day.
Scouting report from Major League Umpires' Performance, 2007-2010, by Andy Goldblatt:
Schrieber has the highest BB/9 of any umpire for the period under study. He also has the lowest K/BB ratio. ... You would think an umpire with so tight a strike zone would have a stratospheric R/9, but that's not the case with Schrieber. ... At two-thirds the rate, Schrieber's career ejection rate reinforces the image of the easygoing Oregonian ...
Scouting report from an angry Nats blogger:
Paul Schrieber is a miserable sack of horse excrement

Home plate ump Paul Schrieber, he of the game ending balk fame, just tossed Guzman for arguing balls and strikes.

That's his right. But immediately after tossing him, he waved "bye-bye" to Guzman in a smug, priggish fashion.

Say anything you want about how he calls the games (which I have) but an umpire displaying that kind of attitude is disgraceful.

I'm surprised he didn't smack Guzman and then demand some more peanuts.

It's 3-2 Nats in the bottom of the sixth.
Average K/9 (2011): 12.8
Average BB/9 (2011): 7.3
Sample PITCHf/x strike zone: September 26, 2011. Yankees catcher Russell Martin was ejected by Schrieber for jokingly criticizing the strike zone, though it looks like the Rays pitchers got the worst of a hitter-friendly evening in St. Petersburg.
True fact: Was a catcher at Portland State University in the late 1980s and is one of two active umps who hail from Eugene, Oregon. (Dale Scott is the other.)
On umpiring: "It's hard to turn it off. You're trying to be perfect when you can't."
Strike 3 call:
To check out other installments of Better Know An Umpire, click here.