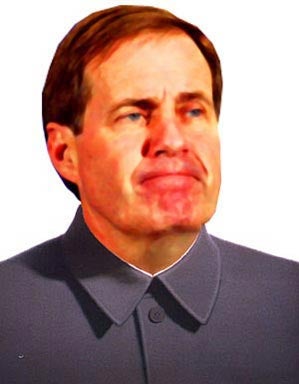 We hope you didn't buy any Patriots tickets through StubHub last year. Because if you did, the New England Patriots now have all your information.
No, really: All of it. From a letter StubHub sent to fans who had purchased the Pats tickets:
In November 2006, prior to StubHub's acquisition by eBay Inc., the New England Patriots filed a lawsuit against StubHub over the rights of individuals to resell their Patriots tickets on StubHub.com. As part of the lawsuit, we were ordered by the courts to surrender the contact information of every person who used StubHub.com to sell, attempt to sell, buy, or attempt to buy a ticket to a Patriots home game from November 2002 to January 2007.

We take the privacy of our customers very seriously, so we made every effort to appeal this ruling. Unfortunately, our appeals were not successful and we must now comply with the court's order. To do so, we were required to give the Patriots organization your contact information, including your name, address, and phone number.
Seriously: The whole Belichick-China analogy is starting to freak us out now.
Patriots Ruling [StubHub]
Chairman Belichick's Revenge [Deadspin]