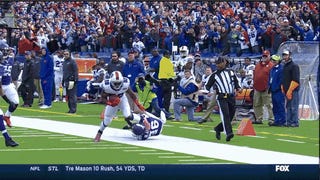 The Bills' running backs are having a terrible day. Fred Jackson was carted off with a leg injury in the first quarter, and C.J. Spiller also needed the cart after hurting his shoulder in the second.
Spiller's injury led to a rough two-minute period for the Bills Twitter account, since the back was hurt after a huge gain:
Anthony Dixon will now see carries.