We all got a kick out of watching Holly Rowe bust out the sharp elbows to establish her turf after last week's Sugar Bowl. We were amused again to discover it wasn't the first time Rowe had thrown around some muscle in the name of postgame journalism. But there's a reason Rowe does this, and it's not simply because she's some badass from ESPN who's out to to big-time some well-meaning reporter from the Daily Backwater.
Bonnie Bernstein, who's gotten tangled in a few of those postgame scrums herself, is hosting the Dan Patrick Show today and tomorrow. This morning, during a live look-in as the program returned from a commercial break, the subject of Rowe's pushing and shoving happened to come up (video above). As her male colleagues discussed Rowe, Bernstein said simply, "She's a stud." And last week on her blog, on the day after the Sugar Bowl, Bernstein explained why reporters like Rowe are very much within their rights to do exactly what Rowe did, given the circumstances:
I appreciate that the woman with the tape recorder whom Holly Heismaned out-of-frame had a job to do, too. That said, while post-game looks (and feels) like a complete unmitigated free-for-all, there is actually a standard protocol: the sideline reporter for the TV broadcast rightsholder gets first dibs on the head coach or the star of the game; the radio broadcast reporter– ESPN Radio's Quint Kessenich, in this case– is next in line. It's one of ESPN's perks, if you will, for forking out $125 million a year for the BCS and this courtesy is customarily extended to ABC, NBC, CBS, FOX or any broadcast entity that pays a rights fee to put an event on its air. In a perfect world, someone from the Michigan sports information department or a Sugar Bowl media rep (or both) is helping Holly round-up Hoke and keeping other reporters briefly at bay. But, inevitably, there are breakdowns amidst the madness...
Bernstein goes on to relate a story of her own from "amidst the madness" that ensued just after the 2006 "Game of the Century" between Michigan and Ohio State:
Before I knew it, I was swimming upstream in a sea of red, trying to find scarlet-vested Buckeyes coach, Jim Tressel. I had my producer screaming in my ear… crazed fans pummeling me… I nearly face-planted tripping over camera cables getting slung into position for reaction inside Ohio State's locker room. I must have thrown at least four left hooks and twice as many uppercuts getting to Coach, and once I did, I think I may have cut a reporter off mid-question to start my interview.
G/O Media may get a commission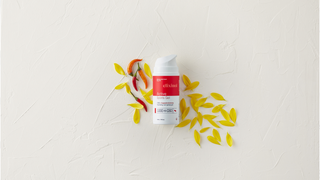 Sideline reporting is war.
A Little Elbow Grease, Please [Bonnie Bernstein]