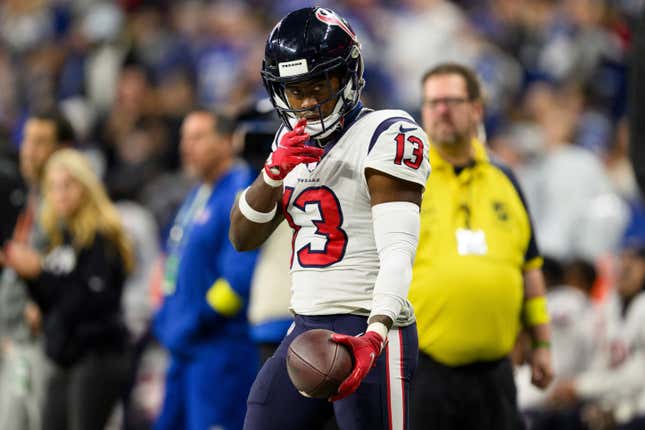 The Dallas Cowboys got their man. Not the player many fans might be thinking of, but they targeted a wide receiver and got him. Per ESPN, the Cowboys have acquired Brandin Cooks from the Houston Texans for a fifth and sixth-round draft pick. Not a steep price at all for a receiver once considered one of the best young wideouts in the NFL.

Best Division in the NFL in 2022? | Agree to Disagree
This is the best Cowboys fans can hope for out of Jerry Jones during free agency. Jones isn't willing to spend the money it'd take to bring a receiver the caliber of DeAndre Hopkins into the fold. Jones is looking for the bargain and may have found that with Cooks. Giving up late-round picks in 2023 and 2024 is a low-risk, high-reward transaction.
Hopkins has been campaigning for a trade to Big D and even did an impromptu PSA with Dez Bryant expressing his desire to be a Cowboy. Welp, that dream is all but shattered for now. Cooks has been on the trade block for what feels like an eternity, and he's finally out of Houston. If he's healthy, Cooks should round one of the best triple threats at receiver in the league. Ceedee Lamb, Michael Gallup, and Cooks will give defensive coordinators nightmares.
While Hopkins would've given Dallas the most explosive passing attack in the NFL, their overall success will ultimately come down to Dak Prescott producing in the biggest moments. It doesn't matter who's lined up outside if Prescott can't get the job done. So, the Cooks pickup is nice but not quite the bang most fans hoped to see this offseason.