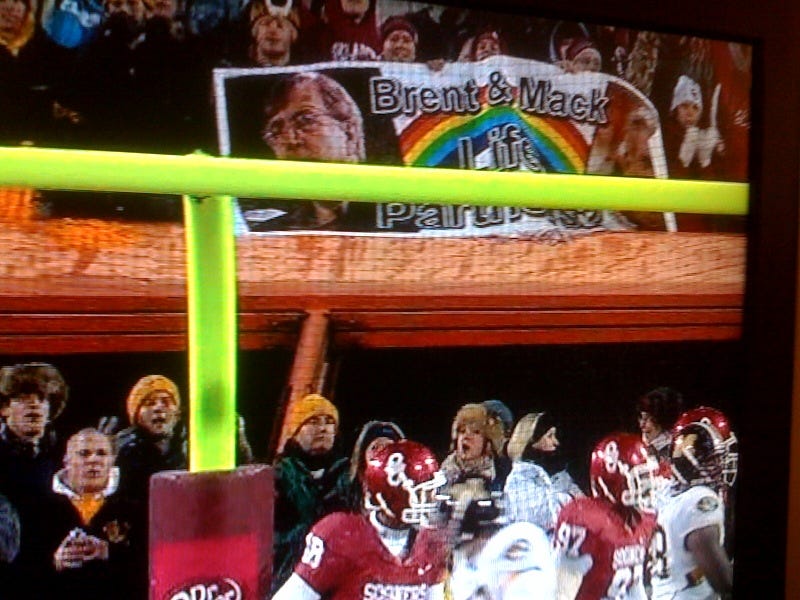 It looks like Texas is being left out of the national championship game, even though they beat one team that is going. That hasn't stopped Oklahoma from creating some fantastic signage. Don't forget to send your links, images, and tips in (use the tips email or send it to me directly...either way).
• "I was just watching hockey and then my De La Hoya statue was gone!" [The Royal Half]
• A five-star rant about the hypocrisy of "performance-enhancing" drugs [Cajun Boy In The City
• Here's some video of the fight; let's see how long it actually stays up [FanDome]
• ...and here come the A-Rod "switching teams" jokes. [310 To Joba]
• If you missed Kige Ramsey's liveblog of the Florida-Alabama game, here it is [Kige!]
• President Bush visited both teams before the Army-Navy game. [The 700 Level]

One more Blogdome this afternoon, starring poorly-groomed narcissist Sean Avery! Get those tips in!