Every morning, the fine folks at Sports Radio Interviews sift through the a.m. drive-time chatter to bring you the best interviews with coaches, players, and personalities across the sports landscape. Today: Favre watched the Saints game from a very special private box.
Brees joined XX 1090 in San Diego to talk about getting a chance to watch Tim Tebow and the Broncos beat the Steelers in overtime Sunday night, the stable of running backs New Orleans has at its disposal, why he thinks all the Saints backs are able to be so successful and complimentary, the play where he fumbled that was reviewed, how he thought he had fumbled on that play, how the Saints just did a better job of protecting the football in the second half against the Lions rather than making drastic adjustments at halftime, what he did after the game Saturday night, the challenges San Francisco poses in next weekend's Divisional Round game, Dan Marino calling him after he had broken his single-season yardage record, Monday night's National Championship Game, and Brett Favre texting him prior to the game to tell him that he'd be attending his first NFL game as a spectator in Kenny Chesney's box.
If he got to watch any of the Broncos stunning upset over the Steelers:
"Yeah, I actually got to watch the majority of that game. Pretty unbelievable game."
On if he knows Tebow well:
"No, I've only met Tim one time. It was at The ESPYs right after he was drafted, so I really haven't spent much time with him. But obviously I've been watching from afar because this season has been Tebow-Mania."
On the stable of Saints running backs that make plays for New Orleans:
"Well first of all, I think we have a great balance with all of them. And this season we've really had four guys that have been in the mix. It's been Pierre Thomas, Darren Sproles, it's been Mark Ingram and then now Chris Ivory. Like you said, each one of them has a package of plays or personnel groupings that they're going to be in on and know they're going to get, and man, they make the most of it. It's fun to watch them run, it's fun to watch them kind of compliment each other. Each one, I think, has a certain set of skills and strengths. But really, when you look at especially Pierre and Sproles - just because they're the two real veteran guys - both those guys can do everything."
G/O Media may get a commission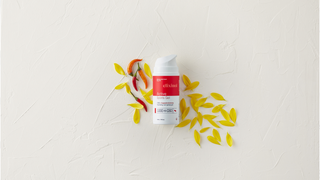 On the play where he got hit in the pocket that was reviewed and ruled a fumble:
"Well, I felt like it was a fumble; I felt like he hit me before my arm was coming forward. But to be honest with you, I know there's been some controversy over it, but I'm not sure exactly what the replay showed. But obviously they get the ball, then they called it an incomplete pass, and then they reversed it and said no it's a fumble. In my case, I felt like the guy hit me probably before it came out and before my arm was coming forward."
If the Saints made drastic halftime adjustments before exploding in the second half, or was it more just a matter of the Saints protecting the football better after intermission:
"That's really what it was. We kind of felt what their game plan was for us early on, and that was to make us throw it underneath, make us earn everything, not give up any big plays, and then just rally and tackle and get the ball out. And they were successful in doing that on two of our four series in the first half. The first they got a fumble and then scored a touchdown, and then they got another fumble, and then we had a touchdown taken away from us and we had to settle for a field goal to finish out the half. So we go into halftime feeling they haven't stopped us, but we only have ten points and we've turned the ball over twice. So what we need to do is just take care of the football, continue to be balanced, try to keep our defense off the field, get them rested, and then take advantage of every opportunity we get. I felt like obviously we were able to do all those things in the second half, and it resulted in a lot of points. The defense did a great job of getting the ball back for us, getting back those two turnovers - that's what they preached at halftime was let's get these turnovers back. And I think it all evened out in the end."
On the challenges San Francisco presents, and if he thinks the Saints will be able to keep their offense humming playing outdoors against the 49ers solid defense:
"Well first of all, this is a 13-win team from the regular season. They had a phenomenal season. I think their defense is playing outstanding, I think Alex Smith is playing outstanding, I think they have one of the best run games in the league. All around, this team is built like a championship team. They do all the little things right: they take the ball away defensively, they take care of it on offense. So, they play winning football. Obviously that's evident in their record. They've been very good at home, so we understand the type of atmosphere it's going to be having to play there. We played them on Monday Night Football last year and barely squeaked out a win at the end, we had to go kick a game-winning field goal. So we know the type of opponent we're going against. I think for us, the whole indoor-outdoor thing, I mean, listen, we're a team that plays really well at home in our dome. I'm sure if you looked at the statistics, they might be a little lopsided towards our home performances versus our away performances. But we feel like our team - our offense and our defense - is built to go anywhere. So obviously we've got to go prove that when we go to San Francisco and play in that hostile environment against a great team."
If he's spoken with Dan Marino since breaking his single-season passing yardage record:
"Yeah, he actually called me the day after. We broke it on Monday Night Football against the Falcons, the day after Christmas, and he called me on Tuesday the next day just to say congratulations and that he was happy for me and was kind of rooting for me along the way. I thought that was a real classy move, because I think anybody that's a record holder as a competitive person who'd like to hold on to that record as long as he could, I know that was probably a tough deal. But, no, I thought that was a classy move of him to call and say congratulations."
If he thinks the two best teams are playing in Monday night's national championship game:
"Yeah I think so. Obviously this has been one of the awaited rematches in history. I think you're absolutely putting the two best teams in the National Championship Game here. You look back at that game in November, it was 9-6 yeah, but there were turnovers and some things. I think it's going to be a higher scoring game than that. But then again, you're talking about two really great defenses. And then two really great run games, so I think it's really going to come down to which quarterback can make some big plays in the passing game that will create some opportunities. But yeah., it should be a heck of a game. Obviously the LSU folks around here are pretty excited."
On Brett Favre texting him before the game:
"He texted me before the game and said 'I'm coming to my first game as an NFL spectator.' He was actually with Kenny Chesney. Kenny Chesney has a box to our games, so he comes to all our games, and he brought Brett and some other guys. It sounded like they had a good time and enjoyed themselves."
This post, written by Michael Bean, appears courtesy of Sports Radio Interviews. For the complete highlights of the interview, as well as audio, click here.
More from Sports Radio Interviews
• Jerricho Cotchery: "Tebow Tebow Tebow."
• Tom Brady: "Tebow Tebow Tebow."
• Tim Tebow: "Jesus Jesus Jesus."