Welcome to Tuesday Night Fights, a weekly celebration and analysis of street-fight videos found on YouTube. Tonight's fisticuffs: the underwhelming, doesn't-catch-the-film's-true-essence "world star street fight." Tonight's commentator: Danni Starr, returning Bridezilla. (Coming next week: A Dead Sea beach brawl.)
In all honesty, I'm not sure what is funnier: The fact that a ghetto-ass street fight broke out, or the narration of the person videoing the assault. I literally could not stop laughing at his declaration that the video would be heading straight to Worldstar.

Weddings involve alcohol and oftentimes, alcohol leads to ignorance, but this is above and beyond.

First, if you are going to fight someone, might I suggest that you do not do it on your wedding day, especially when you are wearing a skirt! I bet I wasn't the only one wondering what the hell lead up to this moment LOL.

The plus side: If you are going to throw down on your big day, and your wife jumps in, at least you know she really loves you. I don't really condone violence at all, but if you have the audacity to fight my husband, and on our wedding day, I can't imagine just standing back and watching.
This is all types of ridiculous.

A few words come to mind: Trailer, ghetto, ratchet. They are all words that should not be synonymous with anyone's wedding day.

Also, if you are going to attempt to break up a fight, you can't half-ass it. Either go big or go home. You can't be a halfway hero.

Somebody could have and should have broken up that fight. Instead, a few people looked like damn fools with their minor heroic attempts.

They say what happens in Vegas stays in Vegas ... unless of course you have the misfortune of being videotaped by someone also looking for their 15 minutes of viral fame.

This entire situation reminded me of a Jerry Springer episode.

Even the person videoing reminded me of the audience yelling "Jerry, Jerry, Jerry," except he was yelling Worldstar.

If these two fools happen to procreate, I cringe at the thought of them telling their offspring the beautiful story of their wedding day LOL.
And now, the rest of the Tuesday Night Fights:
• The Whiskey Tango Fight Club Enterlude:
• Wealth steps to the plate with a McDonald's Fight Vine. h/t telly2putts (Start of Violence, just watch all seven seconds)
G/O Media may get a commission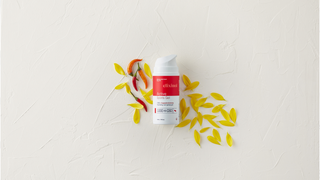 • Ivan Street, yo. Hoopsters. Brawlsters. Arreststers. Woot. (SoV, 1:25)
• A week or so back, TNF brought you the Amtrak Ghetto Girl Brawl. In the time since, uploader Cyrise Rivers has released the director's cut. It offers a fuller account of that day's memorable events. This account includes the fact that said AGGB occurred in D.C. (SoV, all)
• Bros бороться! (SoV, 0:09)
• The Genre-Shifting Mexican(or Peruvian)-Family Brawl Intermission Report:
• White-Boy Day, this was decidedly not. (SoV, 0:38).
• Aggression amongst late-night bros. (SoV, 0:05)
• BROS! (SoV, 1:25)
• Attempted hit-and-run? Check. Fists flyin' in the streets of Newbridge, County Kildare? Check. Irish narration? Check. (visible SoV, 0:56)
• Brawlin' at Papa John's? Brawlin' at Papa John's. (SoV, instantly)
• The Rostov-on-Don Dashcam Live Look-In (fun starts at the minute mark):
• #CholoSummerSchoolProblems (SoV, 0:03)
• This one's called "drunk women in the street fight it's funny and action." (SoV, instantly)
• Tonight on Portlandia, questions about fight-taping etiquette outside the Fred Meyer shopping center. (SoV, instantly)
• Saturday. Russia. Yekaterinburg, for specificity's sake. (SoV, 0:17)
• This Is Not Emma's Vermont OR IS IT? Intermezzo:
• From America's Birthplace a trifecta of ladies brawlin' in Southwest Philly; some car-entry action; and a whole bunch of non-violent drunken nonsense. (SoV, 0:40; 1:09; none)
• TNF's Beijing Correspondent Anthony Tao Presents "Guangzhou Chengguan Brawl With Vendors From Xinjiang" (SoV, 0:04). Also, we have a topless woman brawling in a spa. So there's that (SoV, 0:33).
• Caucasian Georgian vs. Russian Trash: Who Ya Got? (SoV, 0:10)
• Have we seen this Hermosa Beach jawn before? (SoV, 0:37)
• A Defend Yourself Against Goats One To Grow On:
• Here, a teacher and a student get into an altercation on camera. Either summer school or a month's old video. (SoV, 1:10)
• Shopping cart-involved scuffle. (SoV, 0:07)
• Others: "10th street fight." "Chifruda e a outra se pegando Stripped and Street Fight." "Funniest street fight ever." "LiL DEVEN Street fight Detroit." "Napp niggas fight." "Girls fight in the street down south." "Chester - Hereford United fight football fans 13.08.2013." "2 girls street fight! One gets dropped!" "TGZ Fight." "vegas fight carpark." "Girl fight in Denny's Rochester, NY." "Drunk Knocked Out ATL Bouncer Fight." "Fight Afta GBar in Ybor City."
• The Naughty Feud Coda (Exposed Breasts and Jorts Warnings):