Part-timers have held a WWE championship a few times in recent years, and they necessarily haven't defended their belts very much. The Rock ended CM Punk's 434-day reign in January 2013, beat Punk in a rematch the next month, then lost it to John Cena at WrestleMania. That was a barnstorming tour compared to Goldberg, who won the Universal title at Fastlane this March then promptly dropped it in his next match at WrestleMania.
Then there's Brock Lesnar, who's been a part-timer since returning to WWE in 2012. He won the WWE championship from John Cena at SummerSlam 2014 and defended it three times: In a rematch against Cena a month later (which Cena won by DQ), in a triple-threat match at Royal Rumble against Cena and Seth Rollins, and in the main event of WrestleMania 31, where Seth Rollins cashed in his Money in the Bank late in the match and pinned Roman Reigns to win the title.
Lesnar won the WWE Universal Championship from Goldberg at WrestleMania two months ago, and hasn't wrestled since. He's barely appeared on WWE television since his title win, and it stinks. Not really because he's in violation of the mythical 30-day title defense rule, as many smart-aleck fans like to point out, but because he's an entertaining character and Raw is more fun when he's on it.
Plus, for months now the WWE Universal Championship has been an afterthought. Wrestling doesn't need belts to be entertaining, but the chase for a championship is one of the surefire ways to make it seem to matter.
But there is one advantage to part-time wrestlers winning the title: When they do finally make title defenses, it's an event. (Hell, when they just wrestle it's an event. I traveled from Philadelphia with some friends to see Lesnar fight Kevin Owens at a house show at Madison Square Garden.) Because fans don't see him that often, when Lesnar finally defends the title it will be by default a big match.
G/O Media may get a commission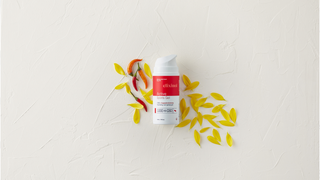 After last night's Extreme Rules PPV, we finally know who will be the first to fight Lesnar for the Universal title. Samoa Joe beat Seth Rollins, Finn Bálor, Bray Wyatt, and Roman Reigns in a number one contenders' match.
Almost every multi-man match in the WWE has the same issues: People roll out of the ring to avoid being pinned in ways they don't do in one-on-one matches; it's often a series of one-on-one encounters before a previously unconscious wrestler miraculously recovers and rejoins the match out of nowhere; everyone hits their finishers, sometimes multiple times, lessening the effect. Last night's match was no different. That being said, the Fatal Five-Way match last night was still pretty good, and the finish was great. Finn Bálor hit his diving double-foot stomp finisher, the Coup de Grâce, on Roman Reigns. Just as Bálor was about to pin Reigns, Samoa Joe came out of nowhere (see?) to lock in his Coquina Clutch finisher (a rear naked choke). Bálor passed out and the ref called for the bell. Samoa Joe is the No. 1 contender.
It's been a quick rise to the main event for Joe, who had long, memorable runs in ROH and TNA before joining NXT in 2015. At the time, Pro Wrestling Torch reported that WWE only signed Joe to a full-time deal after seeing impressive merchandise sales from a few appearances. He went from part-timer himself to winning the NXT title twice. Joe moved to the main roster in January and already he's going to be the one to take on Brock Lesnar.
At this point almost anyone against Lesnar for the title is a good matchup. But Joe is probably the most interesting choice to wrestle Lesnar at the next Raw PPV, Great Balls of Fire. Obviously, Joe doesn't have much of a chance of winning. WWE will likely keep the belt on Lesnar until it taps someone who can main event for a while, a guy younger than 38-year-old Samoa Joe. (It's rumored to be Reigns, but Vince McMahon can always change his mind.)
WWE will likely hype Joe's Coquina Clutch submission as a move even a man like Lesnar can't escape from, which is a pretty solid angle. (Joe got the hold over during a feud with Balor in NXT, which as this post explains was a nice bit of storytelling.) Meanwhile Paul Heyman, Lesnar's mouthpiece, will be back on WWE Raw regularly. Fans will probably end up cheering both wrestlers, even though nominally both are heels. The feud and the match should both be worth the wait.