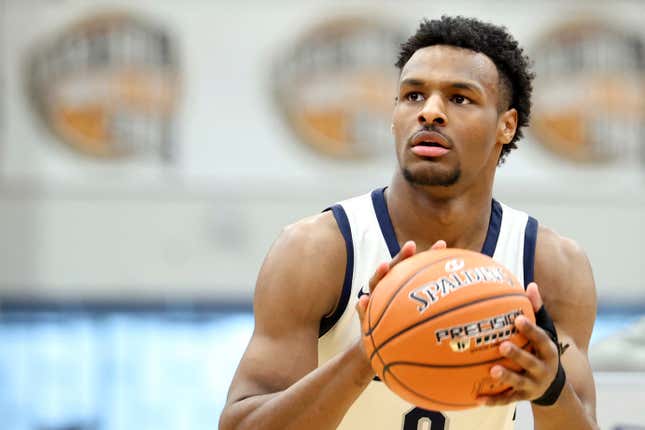 LeBron James' oldest son, freshman USC Trojans point guard Bronny James, suffered cardiac arrest while practicing Monday and collapsed on the court. The positive news is that according to a statement by a James family spokesman, Bronny was evaluated and treated in the ICU and ultimately released. However, the concern for Bronny extends beyond basketball going forward.
Stranger Things than being LeBron James | Caleb McLaughlin's Ultimate Sports Fantasy
"Yesterday while practicing Bronny James suffered a cardiac arrest," the statement reads. "Medical staff was able to treat Bronny and take him to the hospital. He is now in stable condition and no longer in ICU. We ask for respect and privacy for the James family and we will update media when there is more information."
While James is doing better, according to the Mayo Clinic, sudden cardiac arrest is the leading cause of death for young athletes. James committed to USC after finishing a distinguished career at Sierra Canyon. As a freshman, James was expected to be a considerable part of the rotation, and a potential one-and-done prospect in one of Andy Enfield's best recruiting classes. However, a health scare in Tuesday's practice brings all that talk to a pause while the son of the NBA's all-time leading scorer tends to his health.
The hope is that Bronny recovers without complications, however, in the interim, basketball takes a backseat.
This is a breaking news story and we will be updating it throughout the day. To keep up to date on this, and other stories do not forget to follow us on Facebook and Twitter and sign up for our free daily newsletter.