Not only is Bud Selig going to suspend Alex Rodriguez, (maybe ... perhaps), but he's going to reinstate Hank Aaron as the all-time leader in home runs (if he can find his pen).
Call him Kennsaw "Mountain" Selig.
From USA Today:
"It was against the law, so I would have to think about that," Selig told USA TODAY's Christine Brennan in his first comments since Rodriguez's admission. "It's very hard. I've got to think about all that kind of stuff." Rodriguez would be the first to serve a suspension without testing positive during the penalty years.

Selig said he also is considering reinstating Hank Aaron as baseball's home run king in the record book. Barry Bonds broke Aaron's record of 755 home runs in 2007 but is scheduled to stand trial March 2 on charges he lied to a federal grand jury about performance-enhancing drugs. "This is breaking my heart, I don't mind telling you that," Selig said.
However, only hours after making the comments, Selig seemed to lose his nerve. From the Milwaukee Journal-Sentinel:
Reached later Thursday, Selig said he would not comment further on the matter involving Aaron or Alex Rodriguez, who admitted using performance-enhancing substances. Selig told USA Today that Rodriguez might be suspended for his actions.

Bob DuPuy, baseball's president and chief operating officer, said in an e-mail to the Journal Sentinel this morning that he had not seen the Selig comments. But he added that, in previous comments, Selig has said the issue of rewriting baseball's record books is a "slippery slope and that no one should get their hopes up."
G/O Media may get a commission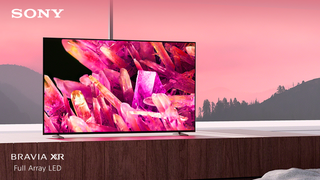 $400 off
Sony 55 Inch 4K Ultra HD TV X90K Series
Yeah, sorry for suddenly growing a spine there, people. I'll have that immediately removed.
UPDATE: Selig has issued a statement. No plans to punish Rodriguez at this time.
Selig Might Make Aaron The Home-Run King [Milwaukee Journal-Sentinel]
MLB Commissioner Selig Considers Suspending A-Rod [USA Today]
Selig: A-Rod Has 'Shamed The Game' [NBCSports]