Missing Pau Gasol and Derrick Rose, the Bulls spent most of Thursday night's game against the 76ers looking like they'd never played basketball with each other before. They were down by as many as 24 points in the second quarter, and had 23 turnovers for the game. Here is Joakim Noah giving a visual representation of how his team was playing: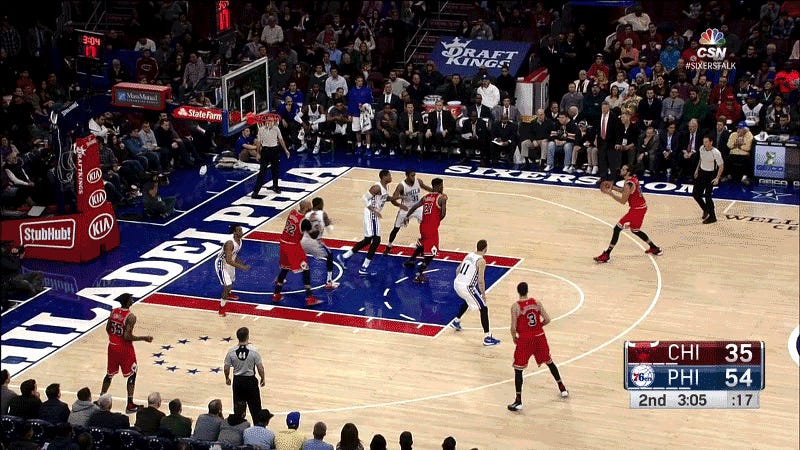 Anyway, despite getting worked by the worst team in basketball, the Bulls took the game to overtime and eventually won, 115-111. How'd they pull that off? By riding Jimmy Butler to a career high 53 points, as well as 10 rebounds and six assists. That stat line that hasn't been put up in a decade.
As we have written about before, the Bulls are stuck in the mud with a plethora of okay-to-good teams chasing the Cavaliers. But with Noah and Gasol aging and Rose never going to come close to approaching his MVP form, it's increasingly clear that the Bulls will go exactly as far as Jimmy Butler can take them. These days that seems pretty far.
Photo via AP
---
E-mail: kevin.draper@deadspin.com | PGP key + fingerprint | DM: @kevinmdraper