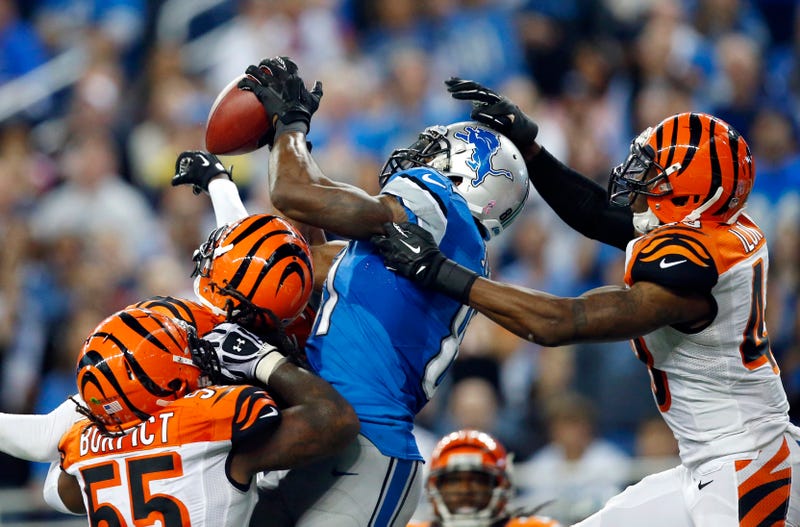 Vontaze Burfict is 6'1". Reggie Nelson is 5'11". George Iloka is 6'4". Calvin Johnson is 6'5", but more importantly, Calvin Johnson is Calvin Johnson.
The Bengals would win this game on a field goal as time expired, but early in the fourth quarter Megatron put up a catch that will live in highlight reels for years to come. On a broken play, Matthew Stafford decided his best option was to float a ball 50 yards for a triple-covered Johnson.
Johnson caught nine balls for 155 yards and two scores on the afternoon. Just in case you had any lingering doubts about his ups, he celebrated his second by dunking on the crossbar.