Welcome to the Deadspin 25, a college football poll that strives to be more democratic and less useless than every other preseason poll. Leading up to the college football season kickoff, we will give you previews of the 25 teams that you, the readers, voted to be most worthy of writing about. Now, No. 11 Houston.
It's a phrase that really shouldn't exist: The 2015 season was one loss to UConn away being a perfect season for Houston. Were it not for that unseemly 20-17 November loss to the Huskies, the Cougars would have finished with a 14-0 record that included a clean sweep of the American Athletic Conference, three regular season top-25 wins, and a Peach Bowl victory over Jimbo Fisher's Florida State powerhouse. While fans were denied the pleasure of watching the playoff selection committee being backed into a corner, they were blessed with an offense powered by Heisman contender quarterback Greg Ward, Jr. that was good for 40.4 points per game and a coach in Tom Herman that had Next Big Thing stamped on his forehead.
With Ward back and a blue-chip defensive tackle joining a stellar defensive unit, it seemed as though 2016 would be a year in which the strong top-tier class of the AAC would again succumb to the Cougars talent and momentum. Houston, with a half-season of commanding a portion of the national spotlight, could charge for the playoff once again, knowing better than to sleep on the AAC's cellar teams this time. And if it could show out once again, maybe, just maybe, it could rocket to the top of the Big 12's list of expansion candidates. It all seemed like the perfect plan on paper.
Instead, the Cougars took a dip; they still posted wins against Oklahoma and Louisville, signaling their continued ability to down the nation's best, but allowed a trio of fellow AAC teams—Navy, Memphis, and SMU—to hang at least 35 points on them en route to three supremely disappointing losses that would boot them from the national conversation by mid-October. Coincidentally, five days before the Cougars fell to SMU, the Big 12 announced that, actually, 10 teams suited the conference just fine, nixing expansion plans. Oh, and "season's end" for Houston meant losing its superstar head coach (and defensive coordinator Todd Orlando) to Texas, and a 34-10 loss to San Diego State in their bowl game just days later.
While a large swath of programs would kill for a 9-4 record, let alone a two-year win total of 22, there was a bitterness that hung over the back-to-back losses to the Tigers and Aztecs that bookended their year—the Cougars weren't the greatest thing around, but they were an excellent team with not one but two golden opportunities to brand itself as not only the premier program of the Group of Five, but of the entire state of Texas, as all of the state's Power Five teams struggled in 2016. That window hasn't necessarily closed—and plenty of people would argue that they've already climbed through—but some of the program's shine certainly dulled after another year AAC parity.
G/O Media may get a commission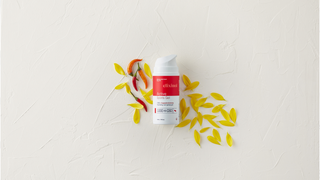 Now, the Cougars will attempt to keep this hot streak going with new leaders on the sideline and under center. The program now rests in the hands of former offensive coordinator Major Applewhite, a former Longhorns quarterback that helped bring along Ward as a passer and helmed the deadly 2015 offense. He hired Mark D'Onofrio to take over the defense and Brian Johnson, the former Mississippi State offensive coordinator that oversaw Dak Prescott's run, to do the same for the offense.
Having two guys in Applewhite and Johnson with proven quarterback development on their résumés will go a long way considering Texas A&M transfer Kyle Allen has taken over for Ward under center, who's now with the Philadelphia Eagles. After two years with the Aggies that left him frustrated with the culture of Kevin Sumlin's program, Allen departed for the only in-state program that seemed to be taking a step forward. He's not yet been an efficient passer over the course of a full season, having completed just 61.5 and 56.5 percent of his passes in 2014 and 2015, but he showed some promise in the season-opener against Arizona, going 25-of-32 for 225 yards; the rub is that he threw two picks compared to one score against a horrific defense.
Johnson and Applewhite have known who their quarterback would be ever since they took their new jobs; one week is too early to pass judgment, but the Cougars are going to be in a bad way if that's the best they can squeeze out of a talented guy like Allen. But then again, the team was playing in the wake of a devastating hurricane and it was their first game of the season, so I'll cut them some slack and say that Allen, as always, shows promise.
Out wide for the newcomer, receivers Linell Bonner and Steven Dunbar are back for the Cougars after a year in which they combined for 1,810 receiving yards and eight scores—Bonner was responsible for getting the team up and down the field, going for 1,118 yards, while Dunbar was the one punching it in, scoring five times. Behind them, sophomore Keith Corbin is a big-play speedster that nearly eclipsed his 2016 rookie totals with a single catch on Saturday; if he can help consistently take the top off the defense, the Houston running game, the real crown jewel here, will thrive again.
Last season, the offense leaned all the way on Ward, who completed 68 percent of his passes and went for 3,557 yards and 22 scores. The passing game wasn't where the Cougars were supposed to make opponents pay, though—that came on the ground, but thanks to the offensive line's starting rotation changing every week of the season, Ward's rushing totals were cut in half, down to 518 and 10 scores from 2015's 1,114 and 22 touchdowns. While Allen's good for the occasional first-down scramble, he's a pass-first player. This means returning running backs Dillon Birden and Duke Catalon will be called upon to pick up the slack. They combined for 161 yards and a score against the Wildcats; I expect to see both of them logging 100-yard games at some point this year.
The defense, still running out of a 3-4 base, retained defensive tackle Ed Oliver after his monster freshman campaign, but lost a whole bunch in the middle, where Steven Taylor and Tyus Bowser—good for 17 sacks and 24 tackles for loss in 2016—left fairly important vacancies. They constituted the tackle-heavy portion of a defense that finished fourth in the nation in yards allowed per game, though the unit is boosted by the return of linebacker Matthew Adams, the team's leading tackler a year ago, as well as five of the team's top seven down linemen from a year ago. While they excelled at battering the quarterback last year, posting 39 sacks, their strongest attribute was their staunch rush defense, which let up just 100 yards per game. In a league that boasts rush-focused attacks like Navy, standing strong against the run will be a major factor that determines just how much the Cougars can compete for the AAC crown.
The secondary lost both corners in the offseason, but safeties Khalil Williams and Garrett Davis, who led the team with 11 tackles on Saturday, return to shore up the backfield. The group held opposing teams to 219.5 yards through the air a year ago, though it struggled to force turnovers consistently. While I anticipate some growing pains, the secondary ought to be the most consistent part of this defense; if the rush defense can plug its holes and crank out some more tackling machines at linebacker, this bunch figures to make the late-year fuck-ups of 2016 a distant memory as it evolves into one of the nation's top 30 or so defenses.
A Guy To Know
Ed Oliver is going to be a first-round NFL pick whenever the Houston native enters the draft, a fact made apparent to anyone that watched a single series of Houston defense last season.
Oliver is one of the best cases any Group of Five of school can point to when attempting to bring in other top-rated recruits. The No. 1-rated defensive tackle in the state of Texas coming out of high school, Oliver chose Herman and the Cougars and instantly rewarded them with a season that ended with 22 (!!!) tackles for loss and five sacks. That line, coming from a rookie, is fucking insane. As a freshman in college, he moved as well laterally as any defensive linemen I've ever seen, maybe at any level, a fact made apparent by his 65 total tackles. When he starts shifting that freight train of a body forward, opponents tend to go along for the ride, and he ends up with another clip to play ahead of Roger Goodell calling his name. Simply put, even with the new quarterback and new coach, Ed Oliver isn't a reason to watch Houston, he's the reason.
Can They Make The Playoff?
I know the word "can" gives this section a lot of flexibility, but in all honesty, I don't see it for Houston, at least not this year. Allen isn't a Heisman sleeper no matter what any Cougars fans say, and Oliver, god bless him, is but one man. The defense and offense should both be very good and watchable, but with South Florida being the top-rated team on their schedule, and given their propensity for losing to at least one shitty AAC team, I don't see them reeling off a perfect campaign. Still, I think an AAC title isn't out of the question, and that should land Applewhite a better bowl game experience than what he was thrown into last season.

Is The Coach A Dick?
I don't know that Applewhite is a dick. I do know that he fucked a Texas student while he was married and coaching for the Longhorns and somehow (he was a male coach—a male football coach, no less—at one of The Football Schools) all he walked away with was some mandatory counseling. Okay, maybe I do know he's a dick.
Schedule
Sept. 9: @ Arizona
Sept. 16: Rice
Sept. 23: Texas Tech
Sept. 30: @ Temple
Oct. 7: SMU
Oct. 14: @ Tulsa
Oct. 19: Memphis
Oct. 28: ECU
Nov. 4: @ South Florida
Nov. 18: @ Tulane
Nov. 24: Navy