If you want to get boys into gymnastics, call them ninjas.

This is the advice I heard from a Southern California-based gymnastics coach while I was attending the 2017 USA Gymnastics Congress in Anaheim, Calif. The congress, which is held annually, typically in conjunction with the national championships, is a three-day event where gymnastics professionals from all over the country—gym owners, coaches, judges—convene to learn the latest techniques in teaching roundoffs, do background checks on employees, and start rhythmic gymnastics programs without relocating to Russia or the Ukraine.

These are the kinds of things you'd expect to see at a gymnastics congress. But there were other offerings, for equipment and courses that one wouldn't necessarily associate with gymnastics, but have become increasingly present in the gymnastics businesses, especially as it attempts to bring boys into the sport. Many coaches at the congress were selling gyms on their ability to get boys in the door by turning them into ninjas.
"Ninja" in this context doesn't refer to a black-clad martial arts expert. It's something altogether less interesting and less bloody. The coaches pushing these programs take their cues from American Ninja Warrior. The popular TV show, which spun off from the Japanese program Sasuke, is essentially an obstacle course challenge for Crossfitters.
Whatever its divergence from cultural associations with the word "ninja," there's no denying that ANW is popular. It airs on national TV in primetime, and its winners become stars in their own right. Riding this wave of popularity are gymnastics businesses attempting to capitalize on the show's popularity in order to bring revenue and boys into the sport.
The anecdotal evidence: a trip through the trade show at this year's congress. There, among all of the gymnastics equipment retailers and apparel manufacturers (leotards, leotards, and more leotards!), you could see the growth of ninja and parkour programs in the array of products and services on the sales floor.

G/O Media may get a commission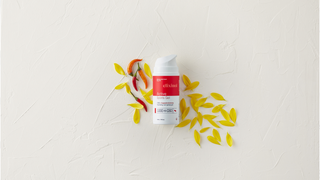 DGS, a traditional gymnastics equipment supplier, had what was perhaps the most popular booth at the trade show. The draw, however, wasn't their gymnastics equipment. It was their ninja setup. Almost every time I walked past the DGS booth, there was a line of young boys and girls (and some grown boys) waiting to try it out.
The mini-course would look familiar to any ANW fan. There was a black ramp, or warped wall running one side of the frame. The other side featured a version of the salmon ladder. Another section was a version of the dreaded peg board. Across the top were metal bars to swing between. All of this was meant to help aspiring ninjas replicate the feats they had seen Drew Dreschel, of American Ninja Warrior fame, perform on TV.

According to the sales literature I picked up, becoming a ninja doesn't come cheap. Dreschel helped develop this piece of equipment (and some others) for DGS, and the prices ranged from $12,900 to $17,840. This is a much bigger investment than your average pommel horse or balance beam, which, by the way, are also not cheap. A competition height balance beam—as opposed to lower practice beams—can run a gym owner nearly $4,000. (And these are not one time purchases either. Equipment gets worn out through use and has to be replaced in order to maintain safety standards.)
Dreschel was also on site at the trade show and at the congress, where he taught two ninja-centric courses. One of his workshops was called, "The Joy of Obstacle Course (Managing Boys) Ninja Style," in the presenter guide. I'm not really sure what's going on with that syntax, either.
Regardless of how poorly constructed the course title was, the insertion of "managing boys" is a tip off to who the ninja trend in gymnastics is geared towards. Girls are welcome in classes and many do participate, but gym owners aren't exactly struggling to bring girls into gymnastics. Boys, on the other hand, are not as drawn to the legacy Olympic sport. One gym owner told me that of the 798 students enrolled in her gym, only 14 are boys. Those are some grim numbers, and though I heard that there has been a slight bump in men's gymnastics enrollment since the last Olympics, it's clear that the sport is in trouble at the grassroots.
The appeal of the ninja and parkour programming is, at least from the perspective of gym owners, that they can make their businesses more appealing to boys, especially the brothers of their female gymnasts who might be hanging around the facility while they wait for their sisters to finish their workouts. Several courses that were geared towards boys had titles that hinted at financial precarity faced by many gym owners.
Using Essential Elements to Build a Boys Financial Base
The New Boys' Xcel Program and How to Increase Your Bottom Line
More Guy Stuff: Let Hollywood Build Your Boys' Enrollment
While there were definitely general business courses that were not gender specific, such as "Increasing Current and Future Profitability," when the courses did mention gender in terms of profitability and enrollment, it was almost exclusively focused on the men.
I didn't end up attending any of Dreschel's ninja courses, but I heard from one gym owner that they were packed. Just like DGS's booth was throughout the show.
DGS was hardly the only supplier trying to get in on the ninja game. American Gymnast also had a setup that was well-trafficked throughout the three days as people, including former Michigan gymnast and current Simone Biles boyfriend Stacey Ervin, played around. The names of the different ninja series evoke comic books—Predator, Superhero, Grappler. And like the ones sold by DGS, the AG variety had a baseline cost in the five digits.
Flip Fest, a summer gymnastics camp started by former U.S. Olympians John Macready and John Roethlisberger, also had a booth at the show, which, in addition to advertising their popular camp, featured marketing materials for their ninja component, aptly called "Ninja Fest." On the trade show poster for Ninja Fest, only one of the six images is of a girl; the rest feature boys tackling the obstacles.
Expensive ninja equipment is hardly a necessity to starting a ninja program. Ninja Zone, a company started by former gymnastics coach Casey Wright, didn't have equipment for sale. All they had was a table, because they are in the business of selling lesson plans and training courses. The sales rep I spoke with explained that they teach gym owners and coaches how to use the expensive gymnastics equipment they already have on hand to create challenging courses and activities for the kids.
The Ninja Zone rep offered me a slap bracelet, explaining that they had had run out of fidget spinners the day before. I demurred, citing the urban myth that had been prevalent when I was a kid that claimed that these bracelets could slit your wrist. And just a moment later, a few teenage boys stopped at the table, asking if there were any fidget spinners left. Maybe gyms have this all wrong: fidget spinners is how you get boys into gymnastics.
Though ninja-based courses and equipment seemed to dominate the floor space at the trade show, parkour was also represented. The World Freerunning and Parkour Federation had a booth at the trade show, and like their ninja counterparts, they also taught a session at the congress. Theirs was called, "Why Gyms are Adding Parkour and Why You Should Too!" I attended this session, which wasn't packed but certainly had a higher attendance than the session on background checks I went to.
It might surprise some that WFPF and USA Parkour would be shilling at a gymnastics trade show given how the tension between two disciplines, with the International Gymnastics Federation co-opting parkour's bid to become an Olympic sport. But parkour has been moving into gym businesses for years, at least according to the marketing I heard.
Though WFPF sells equipment, most of their spiel wasn't focused on selling the parkour boxes and obstacles; it was about getting gym owners to buy their certification courses and curriculum, which would enable the gyms to be insured for parkour. (Insurance in gymnastics is a big, expensive deal because it is a dangerous sport.) They also attempted to highlight how they were better than ninja programs that were also exhibiting at the show and congress. One of the key points they made was about the demographics, claiming that a lot of ninja curriculums are for boys up to the age of 12. They pointed out that the parkour lesson plans that they had on offer had no upward age limit.
One person in the audience asked the classic Passover Seder question: How is parkour different from ninja?
"Ninja warrior is like painting by numbers. Parkour is learning how to paint."
That was the answer that one of the two presenters gave. It was delightfully bitchy—they are training the next Picasso while ninja is the fitness version of Color Me Mine. It also hinted at a parkour vs. ninja rivalry that is similar to the one that occasionally exists between gymnasts and cheerleaders.
Tom Forster, a well-regarded elite coach and owner of Colorado Aerials, was one of the first gyms to bring in the WFPF program. And in the marketing presentation (as well as on their website), they quoted him. "I believe Parkour is the next big sport," Forster said. The gym environment, with its mats and its emphasis on progression-style learning, is a perfect setting in which aspiring parkour athletes to hone their craft. But it is very much its own thing. While cross-pollination is certainly possible, parkour and ninja are not gateway sports to gymnastics.
Most gym owners probably recognize that. They're looking to maximize revenue, tap into a population—boys and young men—that they haven't been able to reach before, and parkour and ninja programs is how they're going about it. These programs are not intended as a bait-and-switch: get the boys in for ninja and then get them on the parallel bars. While gymnastics is an excellent foundation for ninja and parkour—some of the most popular ninjas, like Kacy Catanzaro, started out as gymnasts—it's hardly a given that someone drawn to ninja will transfer over to more the staid world of men's gymnastics. By baking spinach into brownies, you might get children to eat their veggies, but you're not exactly cultivating a love for spinach.