Oil-rich Doha, Qatar, was awarded the 2019 Track and Field World Championships by the IAAF, winning out over Barcelona, Spain, and Eugene, Ore. The 10-day event draws the third-largest TV audience of any sports event, behind the summer Olympics and World Cup soccer.
Since the well-funded city decided to get into the hosting business in the late 1990s, they've been quite successful at it, hosting the opening Diamond League track meet, the 2006 Asian Games, the 2010 World Indoor Track and Field Championships, and 2022 World Cup soccer. Doha bid for the 2017 World Championships, but lost out to London; and similarly tried for the 2020 summer Olympics, losing to Tokyo. Like any successful athlete, Doha has proven persistence and a can-do attitude is the key. Big piles of cash may or may not play a role.
Doha started out in 1997 hosting an IAAF track and field meet in May, which morphed into the season opener of the Diamond League series. That first meet was a men's-only affair, but, according to The New York Times, organizers promised Lamine Diack, president of the IAAF, "Next year we will have women, and we will change our country through sport." The juxtaposition of those statements seemed to indicate Qatar was considering venturing into the no-fly zone of women's rights.
At the time, women could not drive, had just that year been allowed to vote, were discouraged from meeting or talking with men who were not relatives, and most were covered head to toe in black abayas. Women were second-class citizens in this oppressively patriarchal society. Men were responsible for making sure women didn't bring shame to their family—by jogging in public, for example. Cultural change in one of the world's most conservative countries seemed like the stickiest wicket yet, one that couldn't be solved with rials.
Nonetheless, Qatar Women's Sport Committee was formed in 2000, and was affiliated with the National Olympic Committee in 2001. The stated goal was "to improve women's performance in sports, enhance their participation in the various sports events, sessions and conferences either at home or abroad and improve their administrative and technical capacities in this respect, in addition to creating a general awareness of the importance of sports activities."
G/O Media may get a commission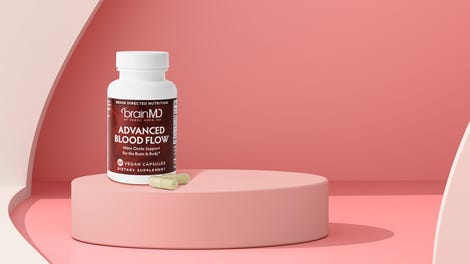 Since 1998, Qatar has hosted mixed gender and women's sports events—tennis, track and field, table tennis, equestrian—but developing domestic programs proved difficult. Female athletes worked out while covered, with a head scarf, long sleeves, high neck and tights, in a women-only gym, with a female coach. Women's gym facilities were separate but not equal. The number of women willing to work within these restrictions was small, and opportunities for competition, even smaller.
Under pressure from the international sports community, the Qatari delegation to the 2012 Olympics included four women, a first for that country. Their presence was more of a public relations move than any serious stab at competition—the contestants did not progress from preliminary rounds.
At those same Olympic Games, Qatari high jumper Mutaz Barshim earned a bronze medal, one in a progression of world-topping performances that continues today. Barshim is the proud product of Qatar's state-of-the-art male-only Aspire Sports Academy, and was an influential advocate in Doha's World Championship bid.
Having written previously about both Barshim and Aspire Academy, I thought to check in with former Scottish distance running star, Liz McColgan-Nuttall, who I recalled had relocated to Doha.
As of September, she was employed by Qatar Athletics Federation as the women's endurance coach, tasked with developing training and competition opportunities for women and girls in Qatar. I tried to imagine an endurance running program—women training in the desert heat, fully upholstered of course, on the roads and sandy trails (?) of Doha, while men of Doha calmly thought to themselves, Goodness, no, I'm not ashamed of her at all, running around where everyone can see her. My imagination was not up to it. But that's just me. So I wrote to McColgan-Nuttall and asked her about how she planned to change attitudes about women and sports that have been in place for centuries.
"Doha is fast developing and has invested heavily on sport and infrastructure, long before bidding for games and the like," McColgan-Nuttall replied via email. "They have junior sports development programmes, as well as activities for workers and their families. Everything is not perfect, but there has been major changes, especially for women in all sports.
"I, for one, am very supportive of the World Champs being in Doha as it will give great motivation now to the athletic team..."
Very much the party line of a recently hired employee, but I inquired further about the major changes, the team, and whether Aspire was a part of this change.
"I have been going into schools to ID talent, as well as set athletic clubs up so create competition for the girls," she replied. "There are many opportunities open to girls now in sport. Aspire is on process of adding women's section. I talked just last week to them regarding this."
I countered as to whether Qatar might look again to Kenya for a ready-made women's distance running program, to which McColgan-Nuttall replied: "Opportunity is for all, and they are developing talent from within Qatar."
One of these opportunities is the January Ooredoo Marathon, which also offers a half-marathon, 10K and 5K. This is only the event's third year, so it's probably OK that the promotional material uses cartoon characters, like the abaya-clad Qatari woman, instead of photos of real Qatari women running. Fake it 'til you make it might be the operative phrase.
While women's distance running in Qatar—even undertaken by the 75 percent of the population who are foreigners—still burdens the imagination, progress has been made in indoor sports. The photo above is long jumper Bashair Obaid Almanwari competing at the 2014 Asian Games.
At left, is a 2009 photo from Al Jazeera of Qatar's first female football (soccer) team, established after Doha successfully bid for the 2011 Asian Cup and the 2022 World Cup.
And here, Qatar's gold medal 10M air rifle team at the 2011 Arab Games.
Whether it's a public relations stunt, an unintended consequence, or a brilliant backdoor plan, Doha's predilection for hosting events seems to be improving the domestic climate for women in sports. Now if only they could get a driver's license without their husband's permission. That's where women's endurance comes in.
photo credit: Getty Images