After returning to action for only a few weeks following a right knee sprain, Red Sox third baseman Pablo Sandoval is back on the DL with an ear infection, and now it seems increasingly unlikely that he'll play much meaningful baseball ever again.
In Sandoval's three seasons with Boston since leaving the San Francisco Giants, he's consistently been either injured or below replacement level. He batted a dismal .245/.292/.366 in 2015, then missed nearly all of his second season due to shoulder surgery after showing up to spring training visibly overweight and losing his job to Travis Shaw. Back this year, the 30-year-old's hitting is even worse, with a .212/.269/.354 line in 32 games.
As FanGraphs notes, Sandoval doesn't look like a major-league player anymore, and any more innings the Red Sox give him are likely a waste. His contact rates, once his best skill, have cratered, and his once-low strikeout totals have risen up to the league average. Sandoval is still overly aggressive at the plate, but now he's swinging and missing too often.
On top of those struggles, Sandoval's defense is more and more a liability for the club. Wearing a brace after the knee sprain, his defensive decline seems to have accelerated. It was enough to get Sandoval benched, even though Josh Rutledge is barely a better option.
The Red Sox won't be in any hurry to rush Sandoval back from the DL. They're currently benefitting from a seven-game Yankees losing streak that has put Boston in sole possession of first place for the first time all year. Sandoval's five-year, $95 million contract, which runs through 2019 and has a limited no-trade clause, would be onerous on nearly any other team, but the Red Sox can afford to take that hit and keep competing even if he's not producing. Manager John Farrell stressed patience, and seemed to indicate that he would keep giving Sandoval chances:

"We've got to keep him involved, and we've got to keep trying to build some momentum and confidence with him," Red Sox manager John Farrell said before Sunday's game in Houston. "By no means has he been forgotten about, and yet there's work ongoing to continue to build that kind of momentum.

"The ability to impact the baseball from the left side of the plate, I firmly believe is still there. We need another bat in our lineup to produce."
G/O Media may get a commission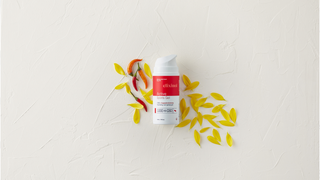 It's a dismal final act to an entertaining career. Kung Fu Panda had a great nickname and monster power with the Giants, with impressive range and athleticism for a third baseman of his build. His regular season numbers weren't mind-blowing, but he came up huge in the postseason, particularly in 2012 when he was named the World Series MVP.

Sandoval remains one of only five players ever to hit three home runs in a World Series game. His 26 hits in the 2014 postseason are also a major-league record. While his career in Boston looks to be a bust, he'll always be a hero in San Francisco.