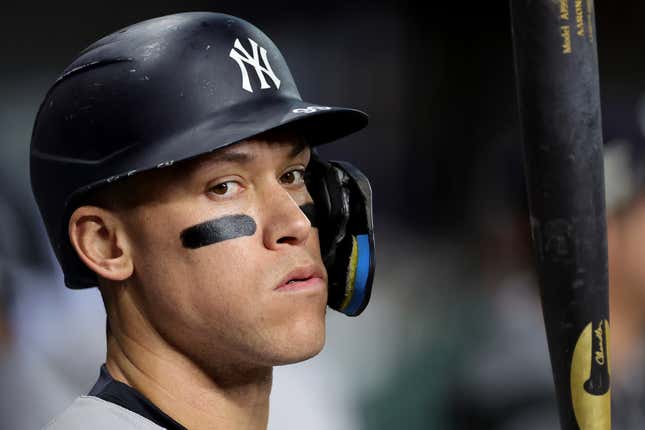 The New York Yankees have offered star slugger Aaron Judge an eight-year deal, worth roughly $300 million, according to ESPN insider Jeff Passan.

The best ERA+ belongs to who? | Stats that will blow your mind
If he accepts, Judge, the American League MVP, would be the highest-paid position player ever. He'd make more per year than Mike Trout ($35.5 million) but less than Mets ace Max Scherzer ($43.3 million).
Passan also said that the Yankees' offer could go higher and they expect the outfielder to sign during the Winter Meetings, which begin Sunday in San Diego.
Judge, 30, met with the San Francisco Giants — the team he rooted for as a kid — last week.
The Los Angeles Dodgers could also be in the mix to sign the four-time All-Star.
The 6-foot-7 Bronx Bomber bet on himself in 2022, spurning a seven-year, $213.5 million extension from the club — and he produced a 311/.425/.686 slash line. Judge clubbed an AL-record 62 homers, drove in 131 runs, and scored 133. His HR chase also interrupted many a college football game broadcast.
According to Passan, the last two times the highest-paid free agent remained with his current team were Yoenis Cespedes in 2016 (Mets), and Matt Holliday in 2009 (St. Louis Cardinals).