Life in Canada is good. Not only do our neighbors to the north have access to runaway plows and ample supplies of maple syrup, but at this year's world figure skating championships, their two female skaters claimed spots on the medal podium, placing second and third behind predicted winner Evgenia Medvedeva, who skated to gold with the help of some 9/11-themed music. These medals were the first for a Canadian woman at the world championships since Joannie Rochette won a silver medal in 2009.

The good news for the U.S. is that they'll be able to send three skaters to the 2018 Olympics in Pyeongchang, South Korea. In order for a country to get three spots at the Games, their two best skaters' finishes at the prior world championships must add up to 13 or less. With world-championship rookie (and current U.S. national champion) Karen Chen placing 4th and Ashley Wagner, the 2016 world silver medalist, placing 7th, this feat was narrowly accomplished. (The third American skater, Mariah Bell, finished in 11th.)
Though it all ended sort of well, things were looking pretty dicey for the U.S. in regards to the third Olympic spot after Wagner skated in the second-to-last session. She entered the free skate in 7th place but was just three points away from third, with the fifth- through seventh-ranked skaters separated by less than a point. Moving up in the rankings was doable for Wagner, but then she botched nearly all of her jumps—short of falling—in her free program. She singled a triple jump, doubled a triple jump, under-rotated jumps, you name it. Usually expressive and commanding on the ice, she seemed flat and dull throughout. Perhaps this was due to the choice of somber music. Wagner tends to skate her best to bold, fiery pieces of music that match her temperament—she won her silver last year performing to music from Moulin Rouge and she skated a strong short program the other day to the Eurythmics' "Sweet Dreams."
After her skate, Wagner was in third place behind Mai Mihara of Japan and Carolina Kostner of Italy with the top six seeds still to skate in the final session. (Kostner, the 2014 Olympic bronze medalist, has only recently returned to competition after being a on forced hiatus due to allegedly helping her ex-boyfriend and Olympic race walking gold medalist Alex Schwazer evade a drug test.) It seemed highly plausible that if Chen, who was entering the free skate in fifth place, didn't skate well, and the others in the final session did well enough to bump Wagner far enough down the standings, the U.S. would come out on the wrong side of the equation.
G/O Media may get a commission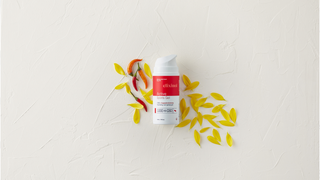 It thus fell to Chen to ensure that next year, the best female skaters in the U.S. would be scrambling after three, not two spots, for the Games. Though she fell on one jump, Chen otherwise skated very well and her score was high enough to land temporarily in first place and secure the three berths for the U.S.
From backstage, Wagner tweeted her gratitude to Chen for getting the job done.
So Chen saved the day for the Americans while Wagner had a bad day but it was Russia's Anna Pogorilaya who definitely had the worst day. The 2016 world bronze medalist took to the ice at the halfway mark of the session, after Chen's clutch performance and her teammate Maria Sotskova's weak one. The program went wrong for Pogorilaya from the very beginning. She popped her first jump, body-slammed into the ice on her second, fell to her knee on a jump combo, and found herself sitting on the ice for almost a second till she was able to pull herself back with a crowd assist. When she finally finished, she collapsed to the ice crying. It was a busted program, from start to finish. The kiss and cry was all cry for Pogorilaya.
It took Pogoraliya's teammate Medvedeva to right the ship in the final group. She was the first skater in the final session to hit a clean program. Not only did she did she hit, she set a new world record in the process. The previous world record score also belonged to her. Like Katie Ledecky, Medvedeva breaks her own records. She's only in competition with herself at this point. With this win, Medvedeva has become the first woman to win back-to-back world titles since Michelle Kwan pulled off this feat in 2001.
Then came the Canadians. First, it was Gabby Daleman, who entered the final phase in third, and then Kaetlyn Osmond, who had been in second before the evening's long programs, who closed the show. Both skated brilliantly, finishing a session that had been marred by falls with clean, joyous skates and, of course, two women's medals for Canada in a single championships, which is the first time that has ever happened in program history. I guess this means that country has everything now.