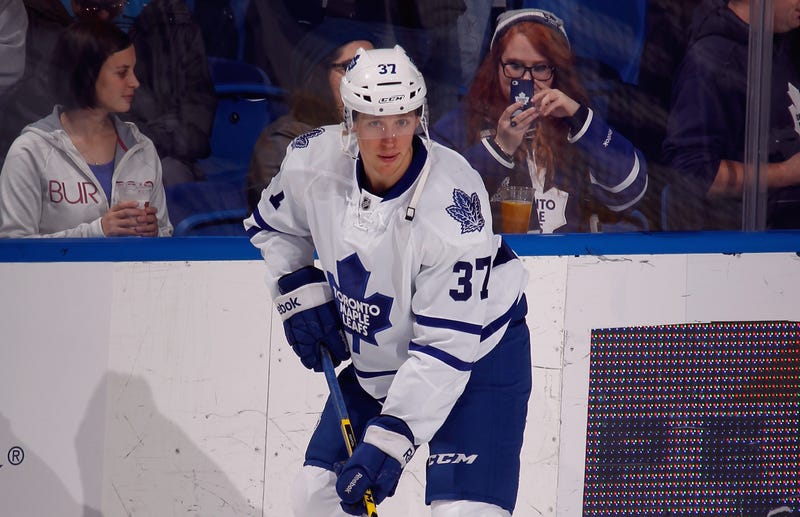 Maple Leafs forward Carter Ashton has been handed a 20-game suspension, and will forfeit nearly $170,000 in salary, after testing positive for the banned substance clenbuterol. Ashton blamed it on his use of an asthma inhaler:
Clenbuterol is not approved for human use in either Canada or the U.S.—so that inhaler either came from Europe or was designed for horses. But it is one of the most popular banned weight-loss drugs, one that's popped up again and again in boxing, cycling, and baseball. It's huge among bodybuilders looking to get cut, and is on the blacklist of the IOC and every major sports league.
Ashton said he will not appeal his suspension, and the NHL said it will have no further comment.