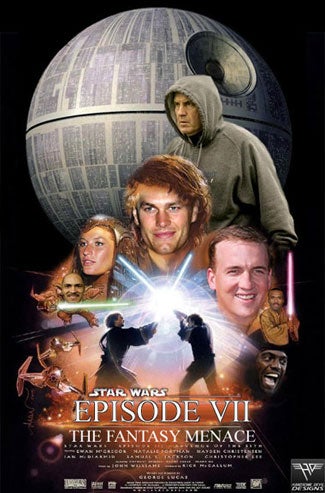 Marvin Harrison isn't playing in the game, which my keen awareness picked up on sometime in the first quarter. So the backup No. 1 wide receiver for the Colts happens to be Joseph Addai, I guess. He has 107 yards receiving on top of his usual job of 80 yards rushing. He's also filling in for three beer vendors in Section 117 who called in sick this morning.
Addai's best play of the game was that dumpoff pass by Peyton Manning which blossomed into a final-minute 73-yard touchdown, putting the Colts up 13-7.
Meanwhile, I hope you're sitting down for this news, but the Patriots' touchdown occurred when Tom Brady threw a touchdown pass to Randy Moss. The catch tied Moss with Stanley Morgan for most touchdown catches in a season as a New England Patriot (12). I've never heard of Stanley Morgan, but he has to be good if they named a financial advising firm after him.
The Patriots can still tie this thing up with two field goals, followed by no more scoring by either team.
Elsewhere...
• Shaun Alexander took Joey Fatone's dancing advice to heart, but signals were crossed when he was suppose to use those dance moves when you score, not behind the line of scrimmage. Nevertheless, his team's bailing him out, including Nate Burleson, who returned a punt for a touchdown. Seahawks 21, Browns 9
• Sage Rosenfels is playing smart football. Houston fans with basic cable must be ecstatic! Texans 17, Raiders 0
(Because today's already an amazingly intelligent day for me, I already deleted the e-mail from the reader who sent me in that incredible Photoshop up there. So now I don't know who to credit, so I'll just play it safe and hat tip ProFootballTalk.)