Knicks legend Charles Oakley filed a suit in federal court Tuesday regarding a Feb. 8 incident where he was handcuffed, arrested, and hauled screaming out of Madison Square Garden during the first quarter of a game against the Clippers. The Knicks later released a statement accusing Oakley of "highly inappropriate and completely abusive" behavior toward staff and temporarily banned him from attending games; two days after the incident, owner James Dolan went on an ESPN show with a large binder marked "Preparation" and claimed that Oakley had issues with anger and alcoholism.

Oakley's suit names Dolan, the Madison Square Garden Company, and two other MSG-related, Dolan-owned enterprises as defendants. The suit identifies 10 different causes of action: defamation, libel, slander, assault, battery, false imprisonment, abuse of process, and denial of public accommodation in violation of three different statutes—both city and state human rights law, and the Americans with Disabilities Act. (Oakley believes the Knicks discriminated against him under the impression that he had alcoholism, a disability.)
In keeping with the overall tone of this affair, the lawsuit contains some remarkable passages. Below are some of the most noteworthy:
On Oakley's career:
More on Oakley's career:
G/O Media may get a commission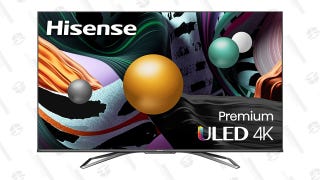 Save $350
Hisense ULED 65" Android 4K HDR Smart TV


Even more on Oakley's career:


On the Dolan-era Knicks:


On the pre-existing Oakley-Dolan beef:
On Oakley's entry to the arena:
On the incident itself:


Oakley's understanding of the incident:
On Dolan's past accusations of alcoholism, including the infamous email to a fan:
Below is the lawsuit in full. It's worth a read.