On Sept. 2, 2017, several of the most dangerous men in the Chechen Republic attended a UFC Fight Night event in Rotterdam. They arrived in a fleet of Mercedes Benz vehicles, which were then parked in haphazard fashion in the back lot of the Ahoy Rotterdam convention center. From the cars emerged an entourage of no less than 14 people, led by Abuzayed Vismuradov, the right-hand man of Chechen dictator Ramzan Kadyrov.

The escort of Chechen men followed Vismuradov into the building, where they sat in attendance to support their fellow countryman and Kadyrov loyalist Abdul-Kerim Edilov, who was scheduled to make his UFC debut that evening. Each wore a t-shirt emblazoned with a picture of the dictator's father and supposed founder of modern (post-war) Chechnya, Akhmad Hadji Kadyrov. A handful of the Chechen escorts were fellow fighters from the Akhmat Fight Club—the MMA gym funded by Kadyrov himself as an extension of his own authoritarian regime—while others, like Vismuradov, were members of Kadyrov's government.
Referred to by his nom de guerre "Patriot," Vismuradov is considered to be one of the most influential men in Chechnya. He attained this position through fierce loyalty to Kadyrov prior to the latter's rise to become president of the Chechen Republic. Vismuradov, a member of Kadyrov's clan through a paternal blood tie, went to the same school as Kadyrov, and later fought alongside him during the Chechen wars. Since Ramzan's rise to power, Patriot has been in charge of Chechnya's Special Forces, a special Chechen SWAT team known as "Terek," as well as Kadyrov's private security detail. As the leader of this national-security trifecta, he is practically indispensable to Kadyrov's government. He is also the president of Kadyrov's Akhmat Fight Club.
Vismuradov is also one of the men personally implicated in Chechnya's crackdown on gay men in the republic. Back in April 2017, the Novaya Gazeta published a report which revealed that the Chechen government was in the process of conducting a campaign of oppression against Chechen citizens suspected of being homosexuals. The anti-gay campaign led to the alleged kidnap, torture, and murder of several Chechen natives, while countless others were forced to flee their homes.
Given Vismuradov's alleged role in the anti-gay crackdown, his surprise appearance in Rotterdam did not go unnoticed. The Novaya Gazeta reported that at least one victim of the purge gave detailed testimony to the migration services of the European country that granted him asylum, stating that Vismuradov was involved in the campaign. As a result, LGBTQ rights groups in the Netherlands demanded that their government retract Vismuradov's visa and arrest him for human rights abuses. Even Rotterdam Mayor Ahmed Aboutaleb was questioned about whether he had known about the Chechen militant's visit to his city.
Little was done in the matter, and Vismuradov left Rotterdam shortly after the event. He was driven to Berlin, where he reportedly caught a flight back to Chechnya along with the rest of his posse. Despite the violent reputation that precedes him, Vismuradov was not only given a Schengen visa to enter Rotterdam, but was able to travel freely between multiple European nations without significant molestation.
G/O Media may get a commission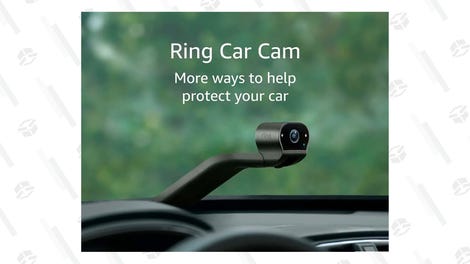 Vismuradov was in Rotterdam to show support for his countryman in the octagon, but his presence in Western Europe was an inherently political statement, and part of a broader trend of Kadyrov dispatching loyalists into Western Europe in order to expand his Akhmat Fight Clubs and overall influence over Chechen people abroad.
---
Shortly following Vismuradov's visit to Rotterdam and the uproar that ensued, several prominent Chechens shared their thoughts on the matter on social media. The most notable of these was Timur Dugazayev, a former boxer turned manager who refers to himself on his Instagram account as "Kadyrov's representative in Germany." His statement can be summed up as an attack on the media for pursuing this story instead of the genocide of Rohingya Muslims in Myanmar.

"An uproar was raised over the arrival of Abuzayd 'the Patriot' Vismuradov in Europe, that he participated in the torture of people of nontraditional [sexual] orientation! [Without] asking the relevant authorities and without any evidence. As if there were no other problems in the world!", Dugazayev wrote on his Instagram page (h/t OC Media).
Dugazayev had a direct hand in securing Vismuradov's trip to Rotterdam, and even drove him back to Berlin thereafter. He is also responsible for an emerging crop of fight clubs in Kiel, Hamburg, Berlin, and other regions in Germany, and has personally been responsible for rallying Chechens on the streets to support Kadyrov's causes.
Over the past few years, Dugazayev has taken an active role in mediating relations between Kadyrov and the Chechen diaspora in countries like Germany, where he resides. In 2015, he organized a meal for 800 Chechen refugees in one of the most acclaimed restaurants in Kiel, a port city on Germany's Baltic Sea coast. The event took place during the holy month of Ramadan and was sponsored by Ramzan Kadyrov himself, who reportedly paid 10,000 euros to cover the costs of the food and venue. The one-off Ramadan feast made headlines in Germany, some claiming outrage over Kadyrov's involvement, while others alluded to the self-serving nature of Kadyrov's supposed donation.
The Ramadan feast was hailed as a generous gesture in Russian newspapers, and it highlights Kadyrov's desire to expand his cult of personality beyond Chechnya. Hosting a dinner for poor Muslim refugees in Germany is a strategic public relations move, one designed to present Kadyrov as a benevolent and generous leader instead of a ruthless dictator and strongman. Kadyrov continues to use Dugazayev for other self-serving political purposes, including having him organize rallies held in his honor whenever needed.
In November 2015, an unknown group vandalized the inscription on a stone slab in front of a memorial for Soviet soldiers. This led Dugazayev to arrange a rally in Hamburg demanding protection for the statues in the memorial. The former fighter used a faction of the infamous Night Wolves, a motorcycle gang with ties to Vladimir Putin, to help organize the rally on behalf of Kadyrov himself.
Shortly thereafter, Dugazayev was awarded the Order of Akhmad Kadyrov medal, Chechnya's highest honor, by Kadyrov himself. Dugazayev had successfully transformed himself from a fighter into a member of Kadyrov's elite—a dictator's foot soldier in Europe. Now he's opening fight clubs for Kadryov throughout Germany, and in doing so he is also potentially running an influence campaign in concert with Vladimir Putin.
---
In 2017, German television channel ZDF and various other local outlets reported that Russian intelligence services were using martial arts clubs to scout and recruit potential agents in Germany and other European nations. The news reports emerged ahead of the German elections that many feared would be influenced by the Kremlin.

According to Dmitrij Chemelnizki, a scholar of Russian espionage living in Berlin, the martial arts clubs sprouting across Europe appear to have "direct or indirect" links to the FSB intelligence services in Russia. His investigation found 63 clubs in Germany and far more in other European countries, as well as in North America. The Systema Wolf school was a primary focus of the investigation, as it had opened branches in Germany, Italy, Serbia, Greece, and has allegedly created a German branch of the Night Wolves. Chemelnizki's belief is that many of these schools are, in fact, "combat sleeper cells" that could later be called upon to create unrest and stir up trouble.
The alarming reports were not limited to martial arts sleeper cells, either. According to German TV station ZDF, the Kremlin has also called upon Kadyrov to infiltrate and destabilize European interests through the Chechen diaspora spread across various European countries. According to a senior FSB agent who fled Russia and spoke to the German reporters on record, Kadyrov plans to use his fight clubs to assimilate like-minded Chechens and use them for various political purposes in the West.
The suggestion that a politician would use martial arts schools and fight clubs for political purposes may seem strange to those unfamiliar with Kadyrov's policies. However, it has become evidently clear that the Chechen leader is building an MMA empire that he uses as a tool for propaganda. Deadspin has reported extensively on the Akhmat Fight Club, which is an extension of Kadryov's government and a farm system for his private army. It is also a vanity project that helps enhance his image at home and abroad, particularly with a selection of Akhmat fighters now under UFC contract. The expansion and legitimacy of the clubs has allowed the dictator to promote his success and fabricated benevolence on various Western platforms like UFC events. It is not difficult to believe that Kadyrov would also use his fight clubs to expand his sphere of influence into Europe.
While Dugazayev is opening these clubs, it is also likely that he is acting as a watchdog for Kadyrov—a man responsible for maintaining control of the Chechen diaspora in Europe. This means Kadyrov could potentially keep track of all Chechens who leave his republic, even those who are not loyal to his regime. Thousands of Chechen refugees flee oppression in Chechnya on a regular basis, and are hunted down abroad. According to sources close to the situation, Dugazayev could be responsible for the surveillance of these migrants, given his guise of a gym owner and keeper of Chechen culture abroad. Even the Russian media outlet Fontanka.ru, which featured its own documentary regarding the ZDF report, could not help but speculate on the relationship between Dugazayev and Kadyrov.
Given Kadyrov's history of using mixed martial arts as a political weapon to cement his authority over his own people, it was only a matter of time before the Chechen dictator attempted to export his sports socialization strategy abroad. With loyal foot soldiers such as Dugazayev stationed in various countries, Kadyrov has been able to fund various fight clubs and influence Chechen communities abroad without leaving the safety of his own palace.