The Eagles' college-to-pro coach admitted he was unclear on the NFL injury rules when he unnecessarily kept Michael Vick out of a crucial late-game situation yesterday. It's a learning process.
The Eagles were down three points, deep in San Diego territory with just over two minutes remaining. On first down, Vick was pancaked by Jarius Wynn and appeared shaken up.
The referee blew the whistle for an injury timeout, and per both NFL and college rules that means a player has to sit a play out. Except! In the NFL, it's a little more complicated:
When an injury timeout is called, the injured player must leave the game for the completion of one down. The player will be permitted to remain in the game if:
(a) either team calls a charged team timeout;
(b) the injury is the result of a foul by an opponent; or
(c) the period ends or the two-minute warning occurs before the next snap.
G/O Media may get a commission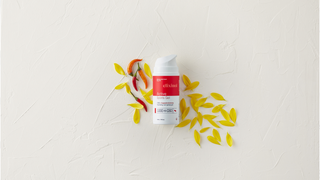 Kelly still had all three timeouts, and didn't even end up using them all. But when asked after the game if he could have called a timeout to put Vick back into the game, he said "no."
"It's an injured player," Kelly said. "Didn't matter who it is. If it's a left guard or center or whatever, they have to go out for a play because the ref determined they were injured."
Though Vick said he was ready, Nick Foles had to come on for second down. He floated a pass out of bounds. Vick jogged in for the next play, threw an incomplete pass, and the Eagles settled for the tying field goal. The Chargers would march down the field for the game-winner.
Not a huge deal—just one play without the starting QB—but still embarrassing enough. Once told of the NFL rule, Kelly owned up.
"That was on me," said Kelly, who added that he would have called the timeout to reinsert Vick if he had known it was permissible. "I should have asked."
Live and learn. Slightly more controversial, and perhaps less excusable, was Kelly's and the Eagles' clock management during their final offensive series. Philly took over on its own 29 with 3:11 remaining. Ideally the Eagles could have chewed up clock on the drive, either tying or taking the lead, and leaving San Diego with no time left to respond.
Instead the Eagles' uptempo attack remained uptempo, going 57 yards in 1:20, with just one rush to seven pass attempts. The Chargers got the ball back with 1:51 remaining and two timeouts left, and were able to kick a 46-yard FG with seven seconds remaining.
Kelly said this morning that the quick pace was a feature, not a bug.
"I was trying to score; that's all on me, that's my call," Kelly said. "I didn't want it to leave it in the hands of, it's a tie ballgame. If you score, you're up four. You got to drive a length of the field to try to score a touchdown. When you look at it in hindsight, maybe we should have bled the clock and not giving them enough time to come down and do it. You learn from those situations. But we were trying to score seven, not three."
That's the Andy Reid to Chip Kelly transition in a nutshell. Still some poor decisions and questionable clock management, but it's 1,000 times more entertaining to watch.
Chip Kelly costs Eagles by not knowing NFL Rule [NJ.com]
As expected, Chip Kelly suffers growing pains [CSN Philly]