Bob Raissman has the story today of what happens when the manager of the New York Yankees skips a scheduled radio spot with a satellite host best known for tantrums and rhotacism. Apparently Chris "Mad Dog" Russo is quite angry, which isn't new, but there's actually something interesting about the source of his anger, which is new.
Here's Raissman:
"What a disgrace," Doggie barked over the telephone Thursday. "Joe Girardi owes me an apology."
[...]
Russo and his crew took the 96-mile drive from Tampa to Port Charlotte with every expectation of getting an interview with Girardi sometime during Monday's five-hour program. Those expectations drastically changed when Russo arrived at the ballpark.

"We get down there and find out (from Yankees PR) it's a problem, Joe won't do it. I said: 'What do you mean he won't do it?' They tell me he has to get paid," Russo said.
Chris Russo does not drive 96 miles to be told Joe Girardi has to be paid, that's for sure. Sure, Russo makes $3 million a year, which is also what Girardi makes. (Both, for comparison, make less than Damaso Marte does.) But it's a disgrace nonetheless! An absolute travesty! Nuh, yuh right, it's disgraceful, interjects Mike. Show some guts, Girardi!
(But wait: Russo did actually tell Girardi to show some guts. More specifically: "That agent of his, that freaking hack, is all of a sudden dictating terms? But I don't blame the agent as much as I blame Girardi. You don't let the agent do that. It's your business. Show some guts. It makes you look like an idiot.")
G/O Media may get a commission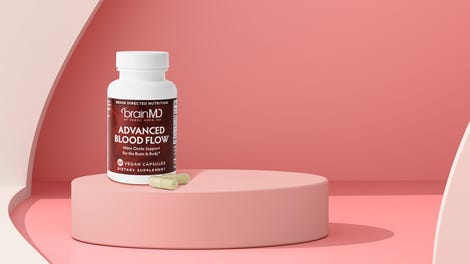 Of course, further down in Raissman's story is the note that Girardi skipped the appearance because of ongoing negotiations with Sirius XM. Girardi wants a contract for appearing throughout the season, similar to the one he already has with New York's WFAN. And even though he manages a team that has no lack of media attention, Russo said—with his trademark fatalism—that Girardi's refusal to appear hurts the team and the league.
Look how bad things are. I'm the only guy doing talk shows (from spring training sites) and (Bud) Selig and the powers that be wonder why a Richmond-Morehead State basketball game gets a better (TV) rating than a baseball playoff game," Russo said. "If they promoted their sport properly that wouldn't be the case."
Well, yes, but. As Jack Shafer pointed out recently in the wake of a power grab by our old friend Dan Snyder, sports journalists—especially, perhaps, quasi-journalists of Russo's flavor—have no right to speak to coaches or athletes. Why should the teams grant press availability beyond a goal of generating interest in their product? And is it really possible for the Yankees to generate more public interest via conventional media than they already have?
Russo's complaint—and as this Girardi deal catches on elsewhere, you'll be hearing the same weeping from other, less benighted corners of the media—boils down to, "Why am I not your perennial promotional vehicle, Yankees?" He essentially says as much himself, even though he's given the Yankees plenty of reason to doubt his professionalism.
A lot has changed since the days of baseball teams paying for the travel of the beat writers who covered them, but a lot hasn't, either. They want it both ways. The media says they like fierce independence, but many of them still wish for the coziness of the old arrangement, and they'll be damned if teams or "freaking hack" agents are going to chip away at their monopoly on a baseball season's minutiae.
Sports talk host Chris 'Mad Dog' Russo angry with Yankees manager Joe Girardi for calling off spot [NYDN]
The New Sporting News [Slate]