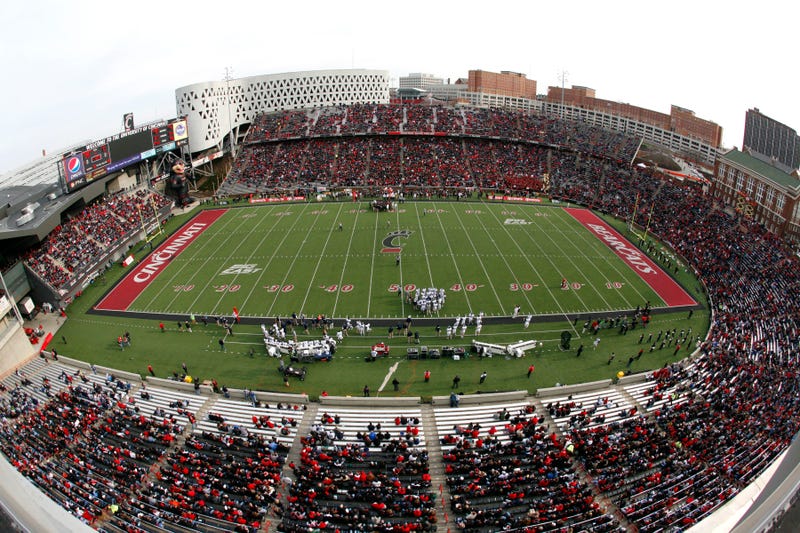 A car accident last night claimed the life of Cincinnati Bearcats lineman Ben Flick while leaving two of his teammates injured.
Flick, a true freshman redshirting this season, was in a car leaving Cincinnati's game against Miami (Ohio) Saturday when the single-vehicle accident occurred at 10:30 p.m.
Freshman wide receivers Mark Barr and Javon Harrison were injured in the accident, as well as the driver, whose name has not been released.
[University of Cincinnati Blog]
Photo: Tyler Barrick/Getty Images