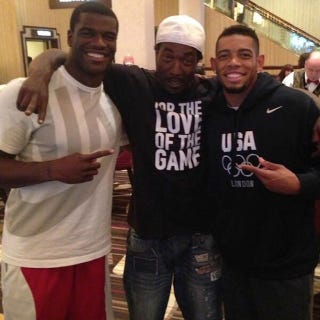 That's wide receiver Greg Little and cornerback Joe Haden of the Cleveland Browns hanging out with the man who became a national sensation and Cleveland hero when he helped deliver Amanda Berry and two others from over a decade of captivity.
So, what do you do with a local hero?
"We ate ribs with this dude...."
Good times.
h/t Watts
[Twitter]