Colin Kaepernick forgot to strap on his wristband with his team's plays when he took the field for the second half, forcing the 49ers to burn a timeout. He let cornerback Micah Hyde read his eyes on a pass late in the fourth, and only Hyde's drop kept it from being a backbreaking interception. Cling to these lapses, because after a confident, competent performance capped off by a game-winning drive, they're all that signal this is a third-year pro, in just his first full season as a starter. Those, and the bare arms.
"I'm a little hardheaded at times," Kaepernick said of his lack of sleeves, and surely this is the mindset of a young quarterback trying to psyche himself out. Aaron Rodgers, after nine years in Green Bay, has nothing to prove, and suited up in thick thermal sleeves. But during warmups, as Kaepernick took his reps on a dead, brown Lambeau turf, Jim Harbaugh turned to his QB and asked him again. Are you sure? It's really freaking cold. "He said 'no,'" Harbaugh related afterward, "he'd played in colder."
That's almost certainly a lie, but Kaepernick performed like a man who's done this before. Not just the subzero windchill, but the playoffs, with the season in his hands. He has, of course. But it was the veteran Rodgers, be it the cold, the rust, the lingering injury, or the Niners' defense, who seemed shook, never getting a rhythm going for more than a few plays at a time. Kaepernick had the same issues much of the game, but he was able to break out a weapon that few quarterbacks can match: those impossibly long legs.
Kaepernick led all players on both teams in both net and average rushing yards, and never did they show up in a bigger spot than a few plays after the near-interception. With 1:13 remaining and a third-and-eight from just outside field goal range, the Packers sent pressure. Frank Gore picked up the blitzing DB , Kaepernick pump-faked to Michael Crabtree, drawing the corner to the middle of the field, and off he went. Andy Mulumba tried to cut him off, but once Kaepernick gets up to speed, that simply doesn't happen. Less a scramble than a lope, the ball gripped firmly in one ungloved hand, Kaepernick legged down the sideline for the first down. That was the ballgame, pending some Frank Gore groundwork and Phil Dawson, finally free of Cleveland, nailing a 33-yarder.
"Every gap was filled," Packers coach Mike McCarthy said. "We're in an empty pressure call, and it's the right call, and he gets out to his left. Obviously, it's a big play in the game to continue that drive. You're looking for a potential sack or the ball coming out on time there. We did not get it done as far as keeping the quarterback in the pocket."
G/O Media may get a commission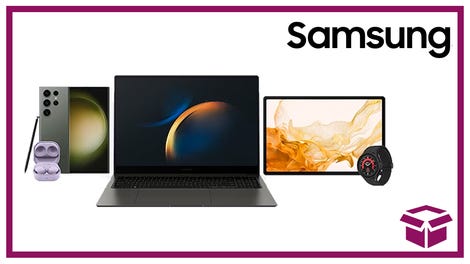 24 hour deals
Discover Samsung - Daily Deal
Few teams get that done. Harbaugh couldn't stop raving about his quarterback, calling him—and perhaps inspiring a number of cheaply-made shirts—"Kaepernick-tough." They'll be sleeveless shirts, naturally. For whatever reason he chose to go exposed—and there are many possibilities, ranging from psychology to peer-pressure to a fear that sleeves give defenders something to grab—the image of this game is Kaepernick, legs scissoring, inked biceps on display. And, he joked, maybe those had something to do with the bare arms too.
"He has those tattoos he needs to show off," tackle Joe Staley said.

Someone told Kaepernick about Staley's theory.

"That's part of it," Kaepernick said.