Athletes are organizing on social media, using the hashtag #NotNCAAProperty to advocate for name, image, and likeness reform in college sports. And you love to see it.
The social media demonstration looks like it had been planned by athletes across the country, or at least it picked up steam in real time, first with Rutgers guard Geo Baker taking to Twitter on Wednesday. Baker had already penned an Instagram post earlier this year criticizing the NCAA's NIL rules.
Several other athletes followed suit by posting the hashtag. Here's another outspoken NCAA critic, Iowa's Jordan Bohannon.
G/O Media may get a commission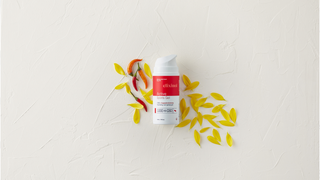 Dexter Dennis and Remy Robert II from Wichita State wrote their own messages Wednesday afternoon.

Other Rutgers athletes, like Ron Harper Jr. and Arella Guirantes, joined the conversation as well.

More Men's March Madness participants shared their voice in the discussion.
Others outside of basketball posted the hashtag as well.
And as of 3:20 p.m., #NotNCAAProperty was trending. Well... that didn't take long.
With both the men's and women's tournament's kicking off in a matter of days, is this the year we see organized, in person activism from college athletes against the NCAA?
The coming days, maybe even hours, will be interesting.
Updated Thursday, March 18, 2021 at 9:30 a.m.: And so they were. On Wednesday night, the #NotNCAAProperty movement is officially called for these changes via the National College Players Association (NCPA):
NCAA rule changes to allow all athletes the freedom to secure representation and receive pay for use of our name, image, and likeness by July 1st.
A meeting with NCAA President Mark Emmert.
Meetings with state & federal lawmakers and President Biden's administration to pass laws to give college athletes physical, academic, and financial protections.
The Supreme Court to rule in support of plaintiffs/college athletes in Alston v. NCAA and to not give the NCAA any power to deny us equal freedoms.