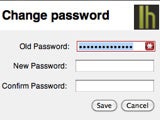 Here's how to delete your commenting account, courtesy Lifehacker's Adam Pash.
As most of you know by now, we discovered that Gawker Media's servers were compromised on December 12th. If you've been waiting to delete your account or had trouble resetting your password, this post's for you.
Password Reset Improvements
First, we noticed that some commenters who'd tried resetting their passwords weren't getting our password reset emails. We're now using an outside email provider to send those emails, so if you weren't receiving the reset in the past, try again now.
Account Deletion
Second, some of you have requested that your account be deleted. We did not have a system in place for account deletion before this incident, and we apologize for the delay. As of this weekend, account deletion is available. Just make sure you're logged into your account, then go here. If you don't know your password but would still like to delete your account, please email help AT gawker DOT com with as much information as possible, including your username and email address.
Deletion works like this: When you mark your account for deletion, your profile page will become inactive and your comments will no longer appear on the site. In 30 days, your account and comments will be completely deleted from our database. That means you'll have a window to change your mind or reclaim your account if someone else manages to mark it for deletion.
Note: If you're concerned about your public identity on the site but you'd still like to keep your account, you can change both your username or your display name. Your display name is the name that is publicly visible to other users. Your username is what you login with and is in your profile url. Both can be edited by going to your profile then clicking "Edit Profile."
If you have any questions, we're still doing our best to answer them in the data breach Q&A. You may also want to read through the compromised accounts FAQ, and for account-specific questions, email help AT gawker DOT com.