The national spending bill that's expected to pass later Congress this week includes a provision exempting minor-league baseball players from labor standards—meaning that paying players paltry wages would go from being an incredibly stupid tradition to being codified in federal law.

Ohtani has the WBC, but will Mike Trout ever lead the Angels to a championship? | Agree to Disagree
This isn't the first time that Major League Baseball has tried to secure additional legal backing to continue its practice of underpaying minor-leaguers, but this attempt is by far the most likely to succeed—pushed into a massive spending bill, rather than standing on its own as an independent piece of legislation as it was before. MLB's parent clubs are responsible for minor-league wages, not the MiLB teams themselves, and the league has previously defended the fact that they do not comply with federal labor standards by claiming that players are only seasonal apprentices, rather than regular full-time employees. With this proposal, they wouldn't have to rely on that excuse any longer.
Here's the relevant language (from page 1,967 of the legislation, if you'd like to read it in its natural context):
G/O Media may get a commission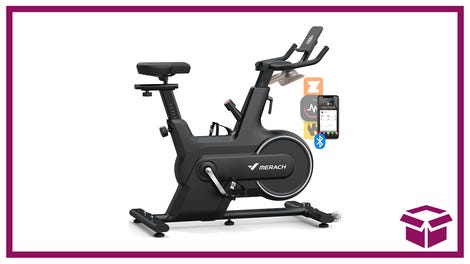 14% off + Coupon
Merach Indoor Cycling Bike
The Washington Post reported on this provision first, on Sunday, before the text of this version of the bill was made public. (It was not included in previously released drafts.) This is similar in spirit to the version of the Save America's Pastime Act that was introduced in the House of Representatives two years ago, but not identical. Here, minor-league players would be paid a minimum wage, but they wouldn't be eligible to earn overtime for anything past 40 hours of work per week. Given that players typically work far more than that standard—a lawsuit filed in 2015 described 60- to 70-hour weeks, required with six games a week, travel, workouts, and more—this would mean that they'd still be left significantly underpaid.

As Post reporter Mike DeBonis pointed out, the current monthly minimum for minor-leaguers is $1,100. A new hourly minimum wage of $7.25 would bump that up just a tad, to $1,160.
But more crucial than that tiny pay increase—which, in a vacuum, might be a good thing, although not nearly enough of one—is the fact that this provision would make MLB's underpayment of minor-leaguers the law, rather than simply a tradition. Several lawsuits have been filed in recent years as minor-league players have struggled for a decent wage. With this change, players would no longer have the same ground to claim that they've been illegally underpaid.

There are all sorts of ethical and moral arguments to be made for paying players a fair wage, but let's ignore those for a moment. (God knows MLB has.) There's a baseball argument here, too. Say that a club decides to invest here and pay their 200 minor-leaguers a monthly average of $3,000, which would come out to a yearly total of $7.2 million. Not $7.2 million more than what the club is currently paying, but $7.2 million total. Say that this helps just one minor-leaguer tap into his potential a little bit more—the ability to pay for more nutritious food when he's eating on his own, to work out more during the offseason without trying to make extra cash on the side, to be generally less stressed and focus more on his play. Say that all amounts to one extra win of major-league production once he's called up.
The estimated price of a win above replacement is $10 million. This is a market inefficiency to be exploited, if only baseball weren't so steadfast in their commitment to exploiting the minor-league players themselves instead.