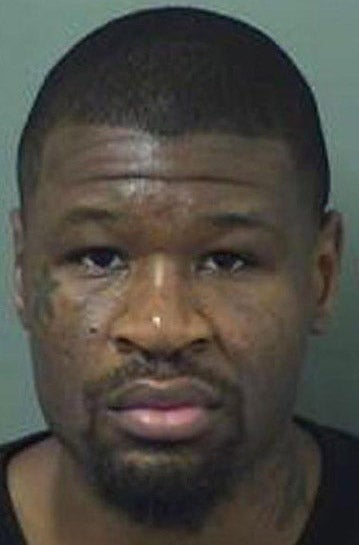 Darrell Telisme, a 23-year-old amateur boxer, was arrested after cops say he went to the home of his longtime sparring partner and shot him in the head. According to the arrest report from the Palm Beach County Sheriff's Office, Telisme was furious that the victim, Stan Stanisclasse, won every fight the two ever had.
Stanisclasse, 24, was the better fighter. He won a state Golden Gloves tournament in 2012 and went pro the next year. When Telisme first decided he wanted to be a boxer, he made the mistake of challenging the best guy in the gym. From the Sun-Sentinel:
[Telisme] walked into Dave Lewter's West Palm Beach boxing gym in 2010, boasted about how strong he was and faced off against one of the gym's best fighters: Stanisclasse.

"Stan put a beating on him," Lewter recalled Monday.
The two fought many times over the years, and Stanisclasse always won. The arrest report states that Telisme began to hold a grudge over the one-sided nature of their fights. Stanisclasse apparently sensed the resentment: according to the arrest report, he feared Telisme and considered buying a gun.
Last Wednesday, Nov. 25, according to police, the two men went out drinking when Telisme again challenged Stanisclasse to a friendly fight. Stanisclasse won the street fight outside a pizza parlor, a witness said, but everything seemed cordial—the men resumed drinking.
Then, at around 4 a.m. Thanksgiving morning, Telisme showed up outside Stanisclasse's home. Via the Palm Beach Post:
One witness heard Stanisclasse shout from inside the home: "The fight is over. It's squashed."

When Stanisclasse opened the door, Telisme fired once, the sheriff's office report.
Telisme was arrested later that day and charged with first-degree murder and carrying a concealed weapon. He remains held without bail.