It's hard to think of a more quintessentially Cristiano Ronaldo performance than the show he put on today. Everything that makes him the all-time great that he is—from the tangible things like his speed, power, technique, and finishing, to the abstract ones like his determination and preternatural instincts—were on display on a day where he scored a hat trick to deliver Real Madrid the Herculean comeback against Wolfsburg in the Champions League they so desperately needed.
In the irrelevant and distracting conversation that is the Ronaldo vs. Messi debate, much of the nuance that makes each player irreducibly unique is lost. As we've said before, one of the things that makes Ronaldo the player sui generis and special is his unquenchable thirst to make the decisive touch that turns crosses into goals, dead balls into living, lurching, knuckling shots, and losses into wins. All three of his goals he dispatched with a single sweep of his foot or flick of his head, with just three simple movements taking what threatened to be a monumental calamity and making it into an iconic night of celebration.
And yet even more so than the instances of inspiration that made the all the difference, what was most striking about Ronaldo's time on the pitch was how much he owned the moment. It was as clear from his movements during passages of play as from his behavior in the moments surrounding them that he could and would drag the team to victory. From the way he ran up and down the pitch when the ball was in play, to his gesticulations meant to exhort the crowd and inspire his teammates, you could see that Ronaldo grasped the magnitude of the moment as well as his leading role in guiding the course of events in his favor.
Simply by watching his body as it moved, you could recognize that this was a massive game that needed a savior, and that he was intent on becoming the one to make the miracle a reality:
G/O Media may get a commission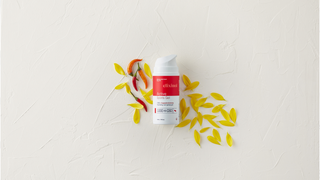 It would be easy to step back from the specifics of this two-legged tie and remain unsurprised that Real Madrid went through to the Champions League semifinals by beating lowly Wolfsburg, and maybe even to look down on Real for struggling so mightily along the way. And while technically fair, that mindset elides all the intrigue and drama that occurred during those 180 minutes, which would be to deny individual matches of their intrinsic value outside of the tables and tournaments they exist in. Wolfsburg were rightfully lauded after shocking everyone in the first leg, and Real Madrid should be praised for the way they fought their way back from the brink, and no one deserves more credit for that than Ronaldo, the man who stared into the abyss without flinching and said "I am the one who will ensure my team isn't devoured by you."
Ronaldo, by both playing style and carefully crafted and projected image, would have you believe he is the one player uniquely equipped to appear in matches of these stakes and dominate them. Today, from minute one to minute 90, he proved it to be true.