Good news, Jeff Samardzija! You are now a starting pitcher for the Athletics, owners of the best record in baseball. It may smell like old, decaying, actual shit in Oakland, but that's just a modern plumbing problem, not an ancient, metaphorical one like your old home.
The Cubs and Athletics have reportedly worked out a deal that would send Samardzija and fellow starter Jason Hammel to the A's for three prospects: shortstop Addison Russell, pitcher Dan Straily, and outfielder Billy McKinney. Russell and McKinney are the centerpieces for the Cubs. They were the top two rated prospects in the Oakland system and Russell is considered one of the best prospects in all baseball. Baseball America had him ranked 14th overall and Keith Law ranked him third overall in his Top 100. McKinney was Oakland's top pick in the most recent draft, taken 24th overall.
While all the details were being hammered out, Hammel was dealing against the Nationals. He struck out seven in six inning and got the win for Chicago yesterday but was unexpectedly yanked early. He was pulled in the seventh inning at just 92 pitches and after the game, but before news of the trade broke, he was pretty confused about it all.
"I would have liked to have stayed out there in the seventh," Hammel told reporters after the 7-2 win. "I have no idea why I came out of the game. I honestly believe you learn how to pitch when you get to 100 pitches. If you're not allowed to reach that, I think that's hurting you more than help."
G/O Media may get a commission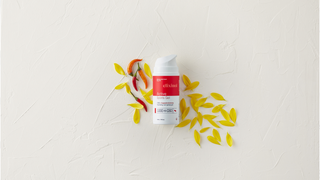 This will surely help more than hurt.
Photo Credit: Getty Images
A's add Samardzija in blockbuster deal with Cubs [MLB]