The Fitchburg State Falcons' Kewan Platt, who was recently honored as MASCAC men's basketball player of the week, put up 16 points, five rebounds, and four blocks in the school's 84-75 loss to the Nichols College Bison. He also landed this disgusting elbow strike right to the face of Nichols' Nate Tenaglia late in the second half:
Platt glances over to see whether the ref is watching before trotting right into this Muay Thai maneuver. At time of writing, Platt's image is still proudly splashed all over the Fitchburg State men's basketball homepage.
Update (1:32 p.m. ET): Fitchburg State has sent a statement to Deadspin:
The Fitchburg State community is appalled by the conduct displayed during Tuesday night's home basketball game. The player involved has been indefinitely suspended from the team and barred from campus, effective immediately. His behavior is antithetical to our community values and good sportsmanship. Fitchburg State does not tolerate behavior that violates those standards. The case is being reviewed at the student conduct level for consideration of further sanctions.
And Yahoo Sports has more details on the incident:
After appearing to turn his head to check whether the referee on the baseline was paying attention, Platt dropped Tenaglia with a right elbow to the face. Another referee spotted the malicious cheap shot, blew his whistle and slapped Platt with his second technical foul of the game, resulting in his immediate ejection.

"I was proud of how our guys handled the situation," [Nichols coach Scott] Faucher said. "They came together and focused on the next play.

"Nate actually made the two free throws and stayed in the game. He's an extremely tough kid. He took the shot, rallied his teammates together and went right to the free throw line."
G/O Media may get a commission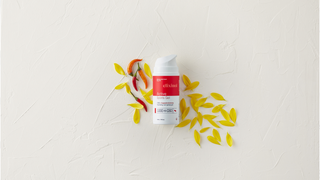 Update (2:59 p.m. ET): Nichols College athletic director Chris Colvin has sent a statement to Deadspin, noting that Tenaglia played out the rest of the game:
We were troubled by the unfortunate incident that occurred at Tuesday evening's men's basketball game at Fitchburg State University. The Nichols College student-athlete involved was able to complete the game, and we continue to monitor his health. We are proud of the way our student-athletes handled the incident and that they did not allow it to escalate. We are aware that the Fitchburg State administration is handling the matter.
H/t Anthony