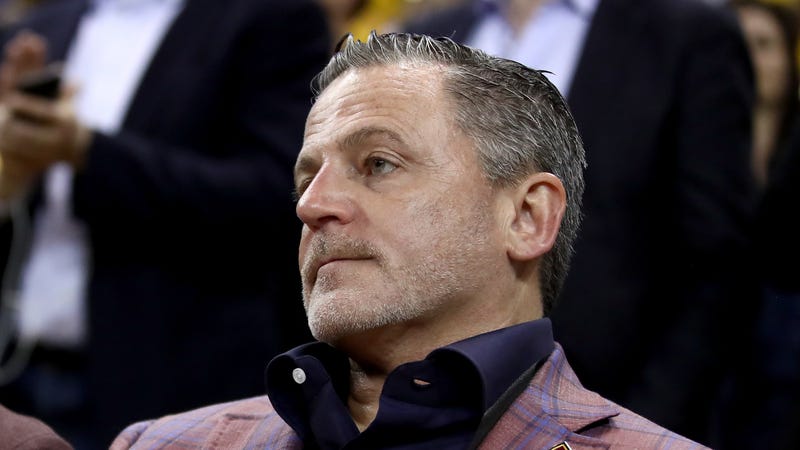 Cavs owner Dan Gilbert and freshly hired GM Koby Altman held a press conference yesterday, the purpose of which was to assure everyone that, actually, the Cavs' disastrous summer has been good. It was mostly boring, except for one part when Gilbert couldn't help but throw some shit at the Pacers.

At one point Altman and Gilbert were asked to comment on their widely reported failure to pull off a three-team trade for Paul George on draft night, a deal they allegedly had in place until Pacers GM Kevin Pritchard pulled out at the last minute and sent George to the Thunder for Victor Oladipo and Domantas Sabonis. After Altman finished giving a long and diplomatic answer, Gilbert jumped in with this:
"I will say that Indiana could have done better than they did," said a smug Gilbert. He's probably right, but I'm not sure if a guy whose career as an NBA owner would be nothing but abject failure if not for the good fortune of having LeBron James fall into his lap twice should be taking shots at another franchise.