Dan Uggla's back, baby! Four days after being released by the Atlanta Braves, and just more than a week after being suspended (reportedly for showing up to a game at Wrigley Field just an hour before first pitch), Uggla is getting a minor league deal with the Giants, a well-known corpse repository/baseball team in San Francisco.
Ken Rosenthal first reported the news with the tone you'd expect for Dan Uggla signing a minor-league deal with the San Francisco Giants.
Uggla will start out in Triple-A, but San Francisco's current second base situation is nothing special with Joe Panik and Marco Scutaro in the mix, and it likely won't be long before the ex-Brave makes his way back to the majors as possibly the greatest-ever example of general manager Brian Sabean's legendary fetish for withered veterans.
If he does make it to San Francisco, Uggla, who's on one of the worst runs in the history of baseball, will have a chance to set some records. Currently, he has the third-worst WAR for a position player between the ages of the 33 and 34 in the modern era, given 500 plate appearances; further shitty play could help him claim the title outright. His .175 batting average, meanwhile, is the worst outright for anyone who's played that much at those ages, and given more turns at the plate, he'll surely find a way to drive it down.
G/O Media may get a commission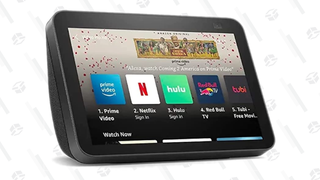 Of course, this deal isn't going to make or break the Giants, but it's fascinating to see a player who's quite obviously done get a second chance in less than a week. Why not just call Barry Bonds? At 49, he probably wouldn't be much as a pivot man, but he'd certainly do more to help the team.
Photo: AP