If you wanted more proof that Daniel Sturridge is cursed with terrible, rotten, no-good luck, here you go: after finally returning to action about a month ago after last spring's hip surgery, the Liverpool striker is set to miss his third consecutive match with knee discomfort and will undergo a scan to see if doctors can find the problem.
Sturridge's last appearance came in that 1-1 draw against Everton on October 4th that's more famous for being Brendan Rodgers's final match as manager. It was only his third league match of the season, but he was already reminding everyone what he's proven so regularly over his still-young career: when healthy, he's one of the best forwards in England. The disappointing part is how rarely that qualifier "when healthy" actually applies.
Since first becoming a regular member of the Manchester City rotation in the 2008-09 season, Sturridge has only managed to appear in at least half of that season's league matches four times. This is in part due to his status as merely a bench option for most of his City and Chelsea career, but even when he was only getting minutes as a substitute and a rare spot start every now and then, he still spent considerable amounts time on the training table nursing his assortment of leg injuries.
Primarily because of this lack of playing time, which was often exacerbated by injuries, Sturridge was branded an arrogant, greedy, selfish malcontent who only cared about his minutes and his goals. Running out his contract with City to sign with Chelsea was the first hit to his image, and ever-present rumors that he was unhappy with his status and position at Chelsea only furthered this public perception of him. In reality, he was just a kid who believed in himself and his talent enough to want time out on the pitch to prove himself and for those games to come on the highest stage possible, the stage where he knew he belonged.
It appeared everything had finally come together when he left Chelsea in January of 2013 and signed with Liverpool. Rodgers convinced him to join the club by committing to play Sturridge regularly and in his preferred position as a striker (he'd often been shunted out on the wing at Chelsea). The dividends paid off immediately as the Englishman scored 10 goals in his 14 league appearances for the rest of the season.
The next year saw him truly flourish alongside Luis Suárez. The two formed one of the league's most deadly attacks. That nearly-miraculous 2013-14 season was the culmination of everything Sturridge could do. He scored 21 times in 29 EPL games, each one booted into the net in a different way—either with a curling blast from outside the box or a poacher's instinctive run to the exact spot a pinballing ball would wind up or an astounding backheel even his world-class strike partner would be jealous of. He also assisted on seven goals, proving with his unbelievably quick feet and light touch and vision that he was just as capable of and willing to wiggle past a defender and slide a through ball for someone else as he was to go for goal himself.
G/O Media may get a commission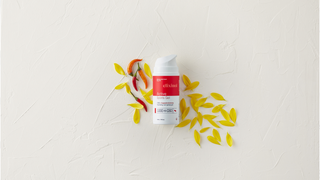 That season was vindication for all the times Sturridge pressured his club for playing time or a transfer to someone who would give him the minutes he needed, and proof that he wasn't some entitled little shit who thought that because he had spent a few years at some big clubs he should be guaranteed a spot in the starting XI by birthright. No, he was a player who knew how good he could be and just wanted a legitimate chance to show it.
As important as his unrivaled technique and improvisational brilliance was to his success at Liverpool, his health was just as crucial a factor. Sturridge did miss a game or two from time to time in that first year and a half at Liverpool because of tight hamstrings and whatnot, but he managed to avoid the big, debilitating injuries that rob players of all momentum and kick them back to square one. His good fortune on that end would not last.
Of the 58 games Liverpool played last season, Sturridge only took part in 17 of them. Injuries to his thighs, calfs, and hip all conspired to severely limit Sturridge's time on the pitch. It was the surgery to fix his recurring hip problem that ended his season and had kept him out for the beginning of this one. And just when it looked like we'd see Sturridge back out there, shooting and passing and dribbling with as much verve and flair as before, he's picked up this injury.
Now, Sturridge's current knee problems could well be as relatively mundane as the club originally imagined. It's quite possible that, as manager Jürgen Klopp said earlier today, the striker could be back as soon as this weekend if the scan doesn't come back showing any significant damage and stops bothering him when he runs. But it's hard not to fear the worst when the worst has such a particular attachment to this guy.
While Sturridge's time out due to injury meant a huge blow to his club's chances in years prior, Liverpool now have an array of substitutes capable of filling in. Divock Origi has featured in many of the Reds' most recent games, and new big-money signing Christian Benteke has shaken off his own injury problem and is now back in action for Sunday. In some ways, that fact has to be the most worrisome for Sturridge.
Technically, Daniel Sturridge is still on the books for Liverpool and, when healthy, has to remain a big part of their plans. But knowing how rarely that top-quality forward is available to them, it seems that the club has already replaced him with something more dependable. Hopefully when he does resurface, at Liverpool or somewhere else, it'll be for a long enough stretch for him to yet again show how good he really is.
[ESPN FC]
Photo via Getty