Welcome to the Deadspin 25, a college football poll that strives to be more democratic and less useless than every other preseason poll. Leading up to the college football season kickoff, we will give you previews of the 25 teams that you, the readers, voted to be most worthy of writing about. Now, No. 6 Louisiana-Monroe.

Damn, you assholes couldn't even give me the good Sun Belt teams?
The Warhawks are in a bit of a funk right now; this bum streak won't be ending soon, either. Todd Berry was canned midway through the 2015 campaign, his bowl-bound teams of 2012 and 2013 reserved to memory while his atrocious 2015 squad limped to a 2-11 finish under interim coach John Mumford. Matt Viator, formerly of McNeese State, filled the vacancy last December and is currently attempting to help the program remove its head from the dirt and see the light of the Sun Belt again.
The offense will now be run by offensive coordinator Matt Kubik, who comes from Stephen F. Austin. Garrett Smith will return under center to bolster the Warhawks offense, marking his second season as the team's starter. He's proven he has skills—playing against Georgia, one of the best pass defense's in the nation, he went for 23-of-29 for 209 yards and two scores and a pick—but last year's offense, Smith included, was fairly consistent in proving its mediocrity. In 2015, he posted a completion percentage of 57.1 while managing a 17:11 touchdown-to-interception ratio. In fairness to Smith, the onus doesn't fall fully on his arm. Monroe allowed a conference-worse 38 sacks over the course of the season, or 2.92 per game—boosting accuracy tends to be a simpler task if you aren't flat on your back or shitting your pants every time you drop back.
Rob Sale joined ULM as offensive line coach after spending just a year at Georgia in the same position—the axe didn't fall solely on Mark Richt's neck, after all. He does at least have the experience of working in a major program; he's not going to be training the same five-star recruits to run for the risen Nick Chubb. His group will be made up of Rey Baltazar and Eastwood Thomas at tackle, Frank Sutton, Jr. and Devin Jackson, Jr. at guard, and Jeff Savage at center. Minus center Colby Mitchell, this is the exact same unit from a year ago; that's not great news. Unless this unit has access to some Rogue-like superpowers I'm unaware of (completely on the table), their talent and productivity levels aren't going to ascend rapidly in 2016. Smith better grab a flak jacket and an extra pair of game-day pants; it's going to be a long season.
G/O Media may get a commission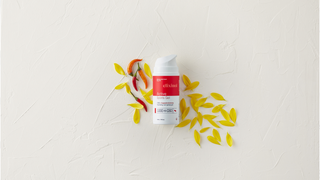 Ben Luckett and Kaylon Watson are back at running back after a year in which the pair combined for 186 carries and two touchdowns—thankfully, the duo managed to match last year's scoring production in the season-opener, so I won't have to type that sad-ass sentence in next year's preview. Out wide, Smith will have senior Ajalen Holley as his go-to receiver along with two other returning starters from last year's unit. Keep an eye out for sophomore Marcus Green pairing with Holley as a decent 1-2 punch—after a relatively productive rookie campaign, he's poised to step into the No. 1 role after Holley graduates.
Defensive coordinator Mike Collins takes over the headset after spending time in the same slot at Sam Houston State. With the Bearkats, he had a good thing going; that won't be the case this year.
The defensive line lost three of its top four ends this offseason and the top returning tackles, Derion Ford and David Elias, Jr., registered a combined 6.5 tackles a year ago. The second-team is constituted largely by redshirt freshmen and sophomores, meaning if and when injuries crop up, a group that allowed 208.0 yards and 2.1 touchdowns on the ground per game in 2015 will be relying on young guys to come in and somehow improve the situation.
The linebackers were equally screwed over by the offseason, with all three of the Warhawks go-to options from last year's are gone, meaning that like with the line, the guys not good enough to play for a shitty defense a year ago will now be starting. I have no doubt some of them, like David Griffith and Caleb Tucker, will improve and even stand out, but a key part often excised from college football previews is honesty; the truth is the entire front seven is going to struggle, both because it's young and inexperienced and because it is transitioning out of their usual 3-3-5 set in favor of Collins's 4-2-5 scheme. The secondary brings back eight guys who saw significant playing time a year ago. The added experience and depth will be welcomed by a group that was fairly reasonable in preventing teams from just marching up and down the field, although they still somehow let up 29 touchdowns—a mark that ranked 120th in the nation.
Now that you've trudged through all the dreariness that is the inevitability of Louisiana-Monroe's hopeless season, I will grant you one positive stat: Last weekend, the Warhawks were the only FBS football team in Louisiana to walk away with a victory—they beat an FCS team. New Mexico State should be ashamed it lost to this bunch last year. I'm ashamed for writing about them and not making fun of them for it.

A Guy To Know
Receiver Ajalen Holley is the closest the offense gets to the adjective "explosive," so by default, he is the guy you should know should this team ever come up in your daily conversations, though I really hope that doesn't happen. Holley fell off a bit in his junior campaign, with his yards, yards per catch, and touchdowns all dropping from his legitimately impressive sophomore season. As a senior, he will be Smith's most dependable receiver in crucial situations and should post a 700-plus receiving yard season for the third consecutive year.
Can They Make The Playoff?
Frankly, I'll be surprised if their season-opening win against Southern isn't the sole win attributed to this squad come December. No, they can't make the playoff.

Is The Coach A Dick?
Viator didn't have any major dick-ish items hit the local news or blogosphere while cruising through the FCS; we'll see if his non-dick status maintains now that he's at up with the big boys in the FBS.
Schedule
Sept. 3: Southern
Sept. 10: @ Oklahoma
Sept. 17: @ Georgia Southern
Oct. 1: @ Auburn
Oct. 8: Idaho
Oct. 15: Texas State
Oct. 22: @ New Mexico
Oct. 29: @ Arkansas State
Nov. 5: South Alabama
Nov. 12: @ Georgia State
Nov. 19: @ App State
Nov. 26: Louisiana-Lafayette