The New York Mets are 13.5 games out of first in the NL East, and potential owner David Einhorn has gone the traditional route and quit on the club. It is, as usual, a bad time to be a sad Mets fan. With that in mind, we look back at the saddest of the sad Mets fans: Seth Fleischauer, the self-proclaimed "Face of Mets Failure." Originally published Sept. 28, 2009.
Type "mets fan" into Google Images and you get a good cross-section of Mets Nation, everything from the disappointed to the dejected. A prime example: that downtrodden, scruffy-looking twentysomething with his hands held hopelessly atop his rally cap.
That man is me.
My name is Seth Fleischauer, and I am The Face of Mets Failure.
The date was Sept. 30, 2007, and Los Mets had just broken the Major League record for Piece of Shit. The next day, my face was everywhere -– the cover of the Daily News, USA Today's sports section, AOL's homepage, and so on. SNY interviewed me, a nameless blogger made it his personal mission to shame me, and even Regis Philbin exclaimed on his morning show, "It's that guy again … Who is this guy?!?"
G/O Media may get a commission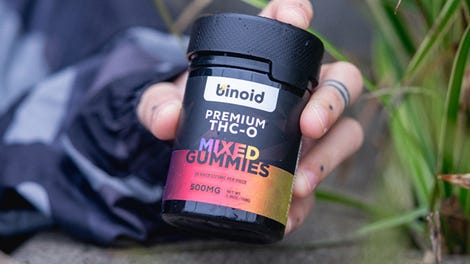 25% Off + Free Shipping
Binoid THC-O Gummies
Now every time the Mets fall on their collective face, someone, somewhere, uses my image. My favorite instance came on this very site when I was listed on a Mets injury report, right after Keith Hernandez and Mr. Met.
The attention has been an ego rush, sure, but the experience itself has taught me what it means to be a Mets fan. Being indelibly linked with their failure has made me appreciate the agony of it all. I get it now — we're not the Yankees, and we never will be. We fail in new and more interesting ways all the time, and if there's a pop fly to be dropped in the bottom of the ninth with two men on, we will find the man to do it. Part of the fun is embracing how utterly unfortunate we can be. Failing this fantastically can do nothing but make future victories all the sweeter.
Seth Fleischauer is an elementary school teacher who left New York in summer 2009 for the comfortable vapidity of Los Angeles. His blog, with stories about teaching in New York, LA and Taiwan, is adventuresinteacherland.wordpress.com.
Photos by Becky Levitt