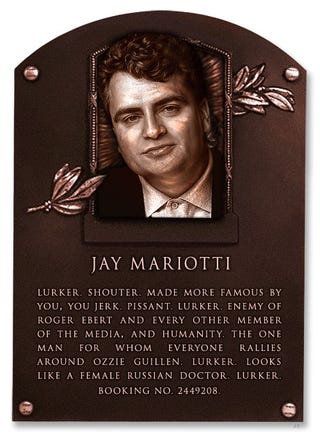 Presenting the second 2010 inductee to The Deadspin Hall Of Fame ...
Jay Mariotti. Final tally: 91.23 percent.
Ninety-one-point-two-three. That, friends, is the highest percentage in the history of Hall of Fame voting, easily besting Charles Barkley's record of 88 percent. I suspect this record will stand for a while: It's difficult to find a nominee who has done more to earn the honor. Congratulations, Jay.
(Plaque, as always, by the Wood Lacquerer Jim Cooke.)