As some of you may have heard, there are big, scary changes happening all across the Gawker MEDIA network, including here. In the spirit of big, scary change, we hope to add some staff to the Deadspin masthead in 2011.
ALL OF THESE POSITIONS REQUIRE YOU TO LIVE IN THE NYC AREA SO YOU CAN WORK IN THE GAWKER OFFICE (SEEN ABOVE)

* A Video-Focused Blogger
This is pretty basic, but it does require knowledge of iMovie and what's going on in sports on a nightly basis in order to be highly effective. The person should also be familiar with Deadspin and why we do what we do, etc. This is a full-time position. The pay will be commensurate with experience, aka, 'how much is your rent per month?' I hope we can find a salary that makes us both happy.
G/O Media may get a commission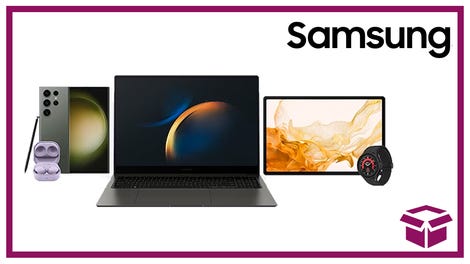 24 hour deals
Discover Samsung - Daily Deal
* Senior Staff Writer
This is a difficult position to fill — the hardest, actually, because the ideal candidate needs multiple skills in order to be successful on this site. (Insert your dick joke/Favre penis/TMZ Sports scoffing here.) Plus, they'll have to deal with all my unpredictable quirks and masochistic editorial style. Just specialize in something: reporting, feature writing, or muckraking. This pay is quite good. Really good, if you don't have pesky student loans dragging you down. We're already focusing on two prospective candidates, but I've been advised to "see who else is out there" in case there's a genius on the loose.
* Interns Video or editorial are welcome. Preferably, this internship is for college credit. That would be rad. That way we can pay you in lunch from Parisi's and Chinese Fantastico visits and help mold your fragile eggshell minds.

REMEMBER, ALL OF THESE POSITIONS REQUIRE YOU TO LIVE IN THE NYC AREA
So there. The word is officially out.
Interested parties should email me at ajd@deadspin.com. Please don't take it personally if I don't respond right away. Have a good night.