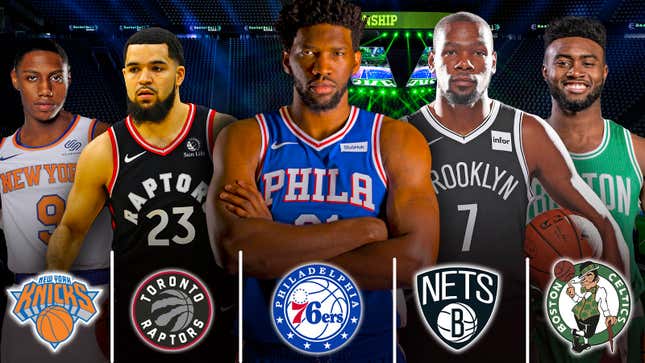 If all goes as expected, four out of five Atlantic Division teams will make the 2021 NBA Playoffs. But if all went as expected, maybe we'd be out of a pandemic by now.

In any event, the Atlantic has reigned among the NBA's most intriguing since the league moved to a six-division format before the 2004-05 season. From the latter portion of Allen Iverson's Philly days, to the chaotic New York Knicks of the Isiah Thomas era, to the Kevin Garnett- and Paul Pierce-led Brooklyn Nets, to the Kyrie Irving-driven Boston Celtics, to the champion outta nowhere Toronto Raptors, it's been 16 years of theater in the northeast.
The Atlantic has also provided seven NBA Finalists since the Knicks' miracle run of 1999, with two champions, the 2008 Celtics and 2019 Raptors. This year, they not only spawn four likely playoff teams, but two or three championship contenders, depending on how you feel about the Sixers. There's also a high probability of shit going south with at least one team in this division, and perhaps as many as four.
For better or worse, this division always brings it, and a worldwide pandemic won't change that. (Except for the fact that the Canadian representative of the division is in Florida. More on that later.)