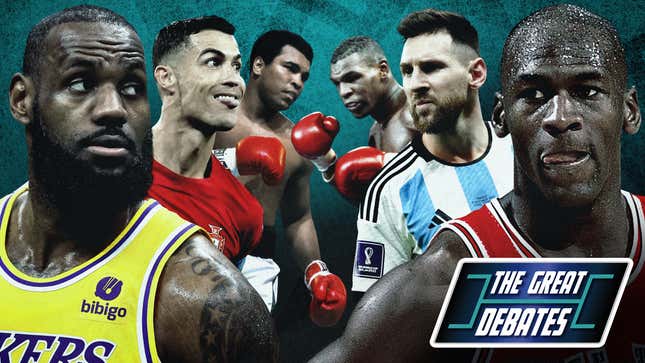 Alright, things are heating up for those of you who understand the concept. The big-name debates largely rolled on with a couple of alliterative exceptions as Rest vs. Rust and Nature vs. Nurture were ousted.
The closest contest of the opening round was the Beatles/Stones debate vs. the Nirvana/Pearl Jam question. Music arguments always get the blood running hot, so there's no surprise that fans have spent an equal amount of brain cells yelling at each other over these two transcendent debates.
The only fair way to figure out a winner was via coin flip, which Beatles vs Stones won heads over tails. Flannels and Doc Martin's may be making a comeback, but we'll have to entrust the youth to carry on the grunge titans' legacies with band shirts and questionable style choices.
I like to look at these as historic court cases that lawyers cite in arguments.
As per the groundbreaking 2021 LeBron vs. Jordan decision, the courts show that championships take precedence over personal awards, so in the case of Eli Manning vs. Drew Brees, the court rules in favor of the Manning family.
Eli, any comment?
"I just knew that god was in my corner and that despite Drew's stats, my rings would prevail. I'd like to thank Jesus. Without him, this wouldn't be possible. Peyton, let's celebrate!"
I'm not sure whether that helped or hurt the confusion, so let's just move on. The 32 remaining debates follow, but if you'd like to check out the original field of 64, you can read that here. Also, be sure to follow us on Twitter @deadspin for the next rounds of voting.